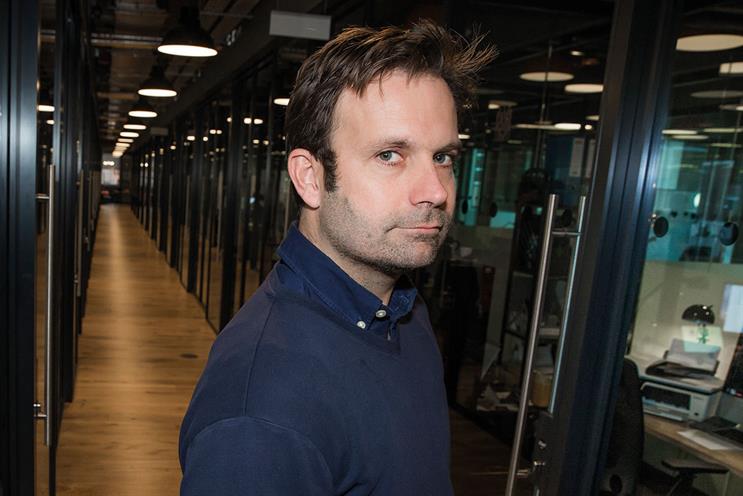 Bill Bernbach once said: "Rules are what the artist breaks; the memorable never emerged from a formula." When Bernbach wrote this, I'm certain he didn't envisage the advertising landscape looking like it does today.
Our industry is becoming bereft of artists and memorability. Rules and formulas, dictated by the big six advertising networks, are now the norm. These monoliths control a vast proportion of every piece of commercial communication, with words such as efficiency, algorithm and consolidation usurping art, instinct and – heaven forbid – unpredictability.
We have become paragons of predictability. We are boring. Frustrated, even. All of which are antonyms of "creativity" – the very essence of what we're paid to do.
As the strategy chief at a leading agency put it to me recently, the big networks today don't just behave like accountancy firms, they have become accountancy firms.
The result is a demoralised industry that is less attractive, less creative and less successful (on many measures) than ever before – despite what the awards tables might suggest.
The pressure to deliver brilliance, within a machine that is struggling to allow it, is causing problems, particularly around mental health.
It's not just talent that is leaving. Clients are starting to take some of their business in-house, which drives the networks to seek alternative revenue streams. As Scott Moorhead, a former colleague, wrote recently in Campaign, some of the media trading practices tread a fine line "between unethical and illegal".
We need independents and iconoclasts to push media and advertising into new, exciting territories and ensure there is a transparent market to keep it honest and profitable. This should be a people and ideas business, not a numbers or an algorithmic one. There are three ways that agencies can do better.
First, strategic integrity must be the foundation of what we offer. Decisions are being driven by internal interest and vast, complex networked deals rather than client objectives. Let's get back to media neutrality.
Second, creative freedom allows us to think laterally and take risks. Too often, creatives (or anyone tasked with the development of an "editorial solution") are pushed in the direction of "working with" a partner organisation within the network. As a creative, that's frustrating; as a client, it is a worrying line to consider.
Third, commercial transparency means being open about how we make money. An agency chief once told me: "When you throw enough shit through a big enough and dark enough pipe, inevitably some will stick to the sides." That metaphor tells us a lot: for the network agency model to work, the size of the beast needs to keep increasing. Moreover, it's about darkness – in the sense of being hidden rather than nefarious. That cannot be viable in an era when clients demand accountability.
However, there is hope. The spirit of independence blazes brightly as more people not only become frustrated but, importantly, realise things don't have to be like this. We just need to release the shackles.
There's nothing wrong with size and scale, or partnerships and deals. The issues arise when self-interest usurps client interest and when agency structures become so complicated that agencies forget, or are unable to deliver, their core purpose. They arise when we become so scared of ourselves that we pull down the shutters, mark our own homework and refuse to admit there's a problem.
Our industry is still full of brilliant minds, brimming with creativity, passion and hungry to do amazing work. Let's give ourselves the chance to do that.
Henry Daglish is a founder of Bountiful Cow