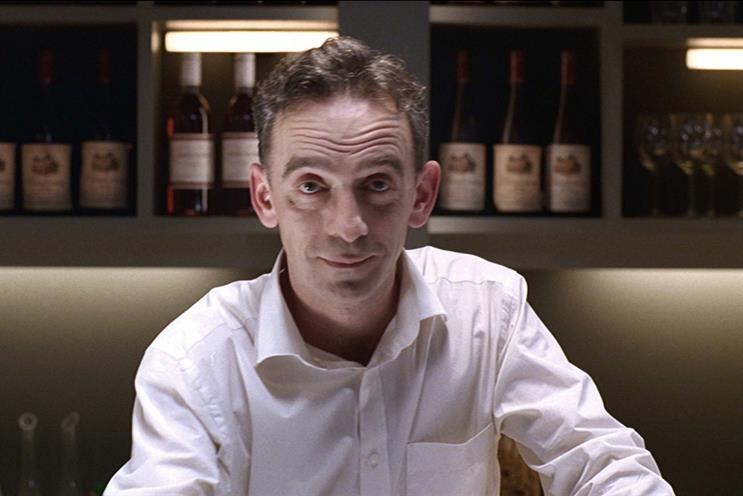 "MPs' pay: the truth about the so-called pension cuts." "Worthing MPs disagree over planned salary rise to £74k." It was hard to miss the shrill debate about MP salaries after the Independent Parliamentary Standards Authority's report on pay. A brief recap: if it's implemented, this would take an MP's salary from just over £66,000 to £74,000 by 2015 – a rise of 12 per cent. Add a relatively generous expense allowance and a final-salary pension scheme, and this starts to look like an impressive package.
Much has been written about how this salary compares with that of other public-sector workers, from the Prime Minister (£142,500) to nurses (£27,625) to soldiers (£33,702). But how does this salary compare closer to home? How senior would you need to be in the ad industry to command this sort of package?
More provocatively, which role – the MP or the ad executive – has the bigger responsibility, works harder and, perhaps most important of all, has the potential to make the biggest impact on the economy and our society?
Adland pay and conditions
Let's start with the stats. According to the IPA's salary survey, the average senior account director in a large London agency can expect to earn £64,567. (I know – but, remember, it is an average.)
You would expect to be running two to three pieces of business with a total agency fee income of £2-3 million. Based on a margin of, say, 15 per cent, you're effectively responsible for an operation whose profits might be close to £450,000 – not a bad-sized business. Of course, there are others involved, from both other disciplines and management, but a great deal of autonomy and responsibility sit with the account director.
So there's responsibility. But what about workload? The average account director works between 50 and 60 hours a week, including unexpected evening and weekend work. A pretty full-on job.
Now, on making a difference. Conventionally, this is where our industry points to important and impressive case studies on behavioural change: drink-driving and speed awareness, to name just two. Here, an account director will be able to see direct evidence of what their work has achieved.
Abbott Mead Vickers BBDO's "kill your speed" campaign reduced road deaths by 3,000. Leo Burnett's drink-drive work is thought to have resulted in almost 2,000 lives being saved. Ad folk like to keep perspective on their work by saying we're not dealing in life and death. But, sometimes, we are.
Advertising also plays a key role in its contribution to society through economic growth. As the excellent Advertising Association report Advertising Pays demonstrates, for each £1 spent on advertising, £6 flows into the broader economy.
Influencing the world
Those in the business are capable of influencing society. To paraphrase Paul Polman, the chief executive of Unilever, from his speech to The Marketing Group of Great Britain – why be a political leader when, even if you're prime minster or president, you can only influence things in one nation? A remarkable, but fresh, take on political life.
As a business leader, or even a humble account director or creative group head, you have the potential to create ideas that can change things around the world. If you worked, for example, on the Dove "real beauty" viral campaign, you know that more than 200 million people have opted to watch your work and it has a chance – just a chance – of changing their perceptions of beauty.
The politician's contribution
So how do MPs compare? They too work long hours, have very little private time and are always at the beck and call of either their constituents or their whips. Their holidays are admittedly more generous and their tenure (notwithstanding a "review" every five years with the public) more secure. Their work environment might be said to be somewhat less joyful than the average agency, but the key disparity is how much difference a backbench MP can really make.
MP-bashing is not my purpose here. (For what it's worth, I believe a rise is necessary if we are to attract high-calibre candidates to what may look like a pretty thankless job.) Nor is my point really about account directors – it could just as easily be about creatives, planners or producers. Instead, it is to invite us as an industry to take stock of what we deliver to the society around us, be proud of what we achieve and less defensive about our profession.

Andrew McGuinness is a founding partner at Beattie McGuinness Bungay