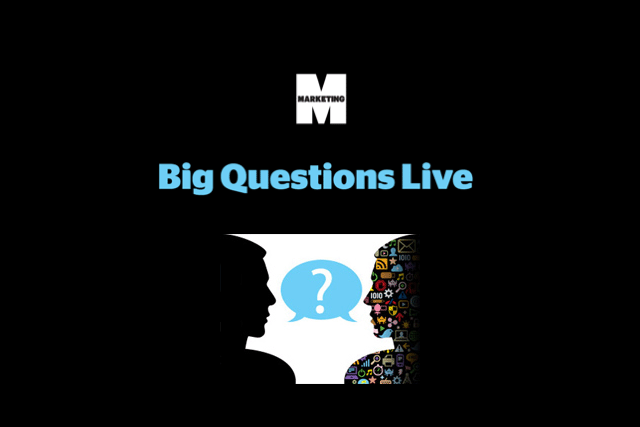 Yolanda HB Halston from pioliang.com discusses the key take-aways from the recent debate at Big Questions Live.
One of the most radical changes to marketing as a result of the internet has been the interaction with customers. Customers can air a company's dirty laundry at whim and the fall-out due to a loss in transparency with customers can negatively affect brand-equity.
The increasing number of tech companies entering the Fortune 500 lists, demonstrates that the power of tech and social media leveraging in organisations means that there are new winners (and thus, losers) taking on the traditional branding paradigm.
Digital technologies are placing the onus more and more on the customer rather than on the producer's capabilities and market-positioning. However, for many companies, this is an academic question, particularly those that are in more entrenched industries such as finance, insurance or energy. However, according to Forrester Research, this is not a faddy management fix as there is increasingly bottom-line evidence that customer-centricity is positively affecting business.
At the innovative Big Questions Live online discussion on 27th February, four top marketing directors discussed what it takes to go beyond a customer-centric organisation; how to include digital innovation in a business; how to foster a working culture around customer-centricity and how to increase engagement with customers online.
The panel consisted of Martyn Jobber; director of online and data analytics at Lebara Group, Conny Kalcher; VP marketing and consumer experiences at LEGO, Darren Gerry; digital strategy partner at IBM Interactive Experience and Pardeep Duggal who is head of digital at E.ON. The event was presented and chaired by Philip Smith at the RSA House.
Here were some of the key-points that you can consider for your own working-knowledge.
1. It's the Company Culture
When your company has at least over 100 employees and has been around for tens of years, you have a machine in your hands. Re-engineering the teams is no mean feat. How can you do it!?
Conny Kalcher from LEGO suggests that managers and directors align every employee in the company around what the consumer is doing; "Make it one of their KPIs so that it drives the culture and include rewards so that the team meet the KPIs".
Pardeep Duggal suggests getting board members to read the company Facebook page so that they can really get a feel for the general feeling 'on the ground'. It's about going beyond the quants and quals in order to really find out what is happening.
Martyn Jobber considers leveraging existing data sources; "Explore what knowledge there already is. Talk to the sales team, look into the web analytics... go on the street! However, I have to say data without analytics drives me insane".
2. Hey Goliath, Steal David's Sling-Shot to Win!
Due to the increasing ubiquity of e-commerce, apps, social media and online content marketing, companies can just think that they need to 'get into tech'. New, nimble start-ups with innovative business models that compete with your own established business (i.e. WhatsApp which sold for a staggering $19 Billion) can make you think that you can do it too because you are bigger. But, this can be a mistake.
Moreover, converging business models mean that more and more companies increasingly compete for the same wallet. So, how can companies remain focused and create successful products and services?
Conny's response from LEGO seems like it has been taken directly from the learnings of tech start-ups and Eric Ries' 'Lean Start-Up' theory: "Fail. Fail quickly and move on. We tried to go into the digital games market and we failed. However, out of that we very quickly went back to our core market and went back to the bricks".
3. Lies, Damned Lies and Social Media.
From the discussion, it seemed that many companies in general are creating separate social media departments in an effort to 'go social'. However, the panel agreed that this defeated the purpose of becoming a customer-centric company and getting the rest of the departments in the organisation to focus on a company's most important asset: its customers.
Pardeep Duggal and Darren Gerry both agreed that social media needs to be made a part of the business plan. Darren also added that at present there is a huge disconnect between the agencies doing social media and the key departments within the organisations who are in charge of business development.
Martyn Jobber agreed that silos can get in the way of effective customer centricity development; "(At the end of the day), the more everybody knows about the customer, the more we can market to it. The more personal we make it, the more special customers feel".
The customer is the one with the pound in his/her pocket.
- - - - - - - - - - - - - - - - - - - - - - - - - - - -
I particularly liked Pardeep's comments on marketing after the debate. Working for E.ON, she is in an industry where companies can face a lot of customer back-lash. However, her attitude hit the nail on the head for the purpose of marketers; "Marketing is about people. I think that we enter the profession because we fundamentally like people".
In corroboration, one of the audience members later spoke about how he persuaded his peers to take the website side of the magazine that he was working for more seriously. He simply asked his team to keep a diary of the number of times that they used the website. When they saw for themselves how often they kept using it, they began to pay more attention to it. Although the web analytics for the site were good enough, people needed to see it for themselves.
If we can keep that simplicity, we can get things done effectively. After all, that's also what start-ups do too.