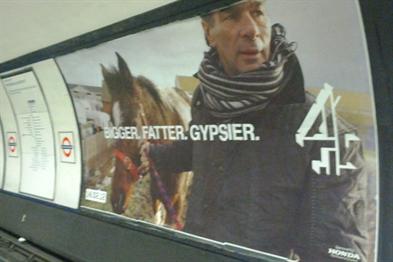 Campaign revealed in February that the ASA was not planning to investigate the 'Bigger. Fatter. Gypsier.' campaign despite receiving 316 complaints that the ads were racist and offensive towards the travelling community.
The Irish Traveller Movement in Britain subsequently requested a review of the decision by the ASA's independent reviewer, Sir Hayden Phillips.
Phillips has asked the ASA to reconsider its decision, though he does not have the power to compel it to.
The 13-strong ASA board, only five of whom are from the industry, will reconsider its decision and the points made by Phillips at a board meeting next Friday (25 May).

Yvonne MacNamara, director of the ITMB, said: "We were astonished when our complaint, alongside the complaints of hundreds of other travellers and gypsies, NGOs, friends and supporters were dismissed out of hand.

"We were shocked and dismayed when we later discovered that the ASA took the decision to not even bother investigating these serious complaints of racist denigration and characterisation."

The ad campaign, which was created by Channel 4's in-house agency 4Creative, showed an image of traveller boys looking menacing and dressed up girls with the tagline 'Bigger. Fatter. Gypsier.'

Despite the complaints the ASA decided not to investigate because, although the ads might not be to everyone's taste, both the images and the text reflected the tone and content of the programme they promoted.

Today a spokesman for the ASA said: "The ASA Council carefully and thoroughly assessed complaints about Channel Four's ads for the TV programme 'Big Fat Gypsy Wedding'.

"It will give equally careful consideration to the points that the Independent Reviewer of ASA Adjudications, Sir Hayden Phillips, brings to its attention."