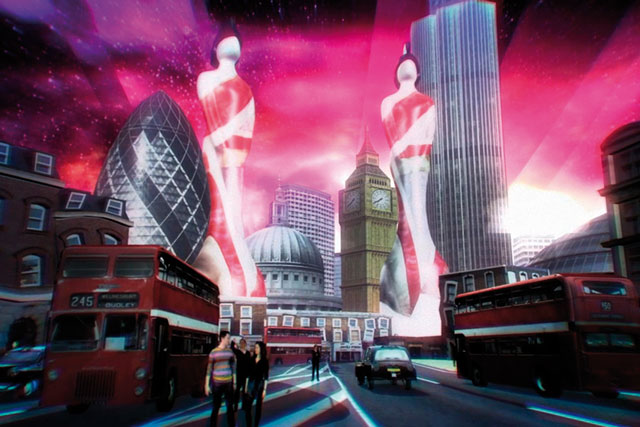 In view of the robust performance of traditional media in 2010 (Marketing, 16 March), it would be fair to expect internet display advertising to have made similar gains. However, the picture is not so straightforward. Of the top 100 online advertisers, 36 spent less on internet ads than they did in 2009 - although many others spent more.
Big FMCG brands in particular might appear to have been rather shy of the online space, with Procter & Gamble investing just 1.3% of its overall media spend in paid-for internet ads, Nestle 2.7%, Unilever 1.9% and Tesco 1.4%, according to Nielsen.
In a year characterised by online brand experimentation, money spent in the earned, as opposed to paid-for, space had a story of its own to tell. The significant investment in online creative, technological development, social-media monitoring and blogger outreach remains hidden from view, although that does not mean that the impact of social media is not registered in the Nielsen figures.
IAB research has found that advertising on social networks, blogs, forums and online communities accounted for 13% of all online display in the first six months of 2010.
Meanwhile, reports predict that Facebook will take 21.6% of all US online display spend this year. According to the American Marketing Association's CMO Survey, social media will account for 9.8% of overall budgets this year, and 18.1% after a further five years.
Such figures play to the words of Unilever's chief marketing and communication officer Keith Weed, who spoke in Cannes last summer of a 'huge (consumer) migration to digital', adding: 'I look at our (digital) investment in the buckets of paid, owned and earned. (Owned) is the smallest part. The biggest part is going to be earned.'
Speaking to Marketing, Procter & Gamble UK and Ireland head of marketing Roisin Donnelly is similarly enthusiastic about social media and its power to ride on the passion and enthusiasm of a brand's supporters.
'Social media is part of the evolution of marketing and perfectly complements traditional methodology,' she says. 'The more innovative, entertaining and shareable your campaign, the more effective it will be. Just look at Old Spice or Gillette's "Federer Trick Shot". You set the campaign away and let your consumers do the rest.'
FMCG multinationals' total financial commitment to digital advertising in all its forms must remain the stuff of anecdote, but some believe they may be holding back.
'For a lot of FMCG brands, one question still prevails, which is: do the dollars and pounds they spend on digital equate to sales?' says Jerry Lloyd-Williams, head of content at MediaCom Beyond Advertising. 'There's still a lot of research that needs to be done, but the caution with which they are spending online is built on a reasonable research question.'
The catch is that research requires data, which in turn calls for investment. 'The danger,' says Lloyd-Williams, 'is that you don't spend enough to be able to tell whether it's working, but want to spend more because you don't know if it's working.'
LEAGUE TABLE METHODOLOGY
Source: The Nielsen Company
Nielsen's internet advertising rankings are built on data captured from more than 600 top-rated UK sites, combined with audience and internet traffic from Nielsen//Net Ratings and actual impression data from key UK sites.
They pick up all internet advertising except keyword search and cover any advertising format based on a third commercial component (for example, a click counter). All banner sizes are also collected, including buttons, skyscrapers, 468x60 standard banners and pop-ups.
A cost-per-thousand rate card has been devised with some sites, enabling advertiser activity to be placed into number of impressions bandings. Others are calculated using a standard CPT. Research is gathered from industry sources (IAB & WARC) for weighting adjustments to final totals.