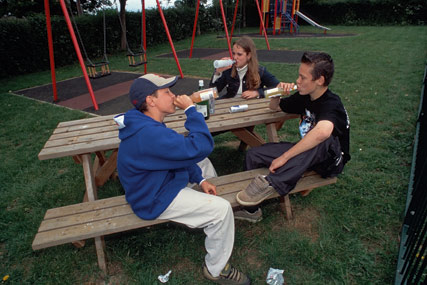 The measure, introduced by the Conservative MP and former GP Sarah Woolaston, would end alcohol advertising on TV; restrict cinema commercials to films with an 18 certificate; curb sports sponsorship by drinks companies and halt ads on social media websites. Ads would be restricted to factual statements.
The Alcohol Marketing Bill is modelled on France's 1991 Loi Evin, which bans the targeting of alcohol ads at children. It is due to have its second reading in September and will keep up the pressure on the Government to intervene.
However, the measure is unlikely to become law as ministers will not provide Parliamentary time for it.
They are reluctant to order a clampdown on advertising as they favour self-regulatory "responsibility deals" with business.
The drinks industry insists that the Bill is not needed because its advertising code already ensures that under-18s are not targeted.
David Poley, the chief executive of the Portman Group, said: "We have to get past this myth once and for all that exposure to alcohol marketing causes children to drink.
"The UK already has some of the strictest rules in place to prevent alcohol being marketed to children or in a way that might appeal to them.
"The call for a French-style advertising ban is entirely unfounded."