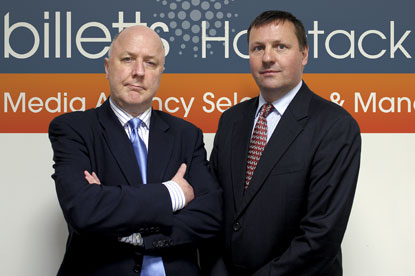 The joint venture, based at the Billetts offices in London, will attempt to offer clients an ongoing relationship management service as well as helping to appoint media agencies.
Billetts Haystack, which will be led by Alan Thompson, the founding partner of Haystack, and Simon Cross, the head of Billetts' analytics operation, will look to combine Billetts' specialism in monitoring planning and buying performance with Haystack's expertise in the selection and management of agency/client relationships.
It will provide clients with advice on service standards and contractual terms, in addition to media performance of agencies.
Nick Manning, the chief operating officer of Billetts' parent company, Ebiquity, said: "The media agencies are often charged with investing the lion's share of a marketing budget, so clients need to be absolutely sure they're with the right people. Billetts Haystack will make sure clients get the best out of their media agency on all performance criteria, not just the numbers."