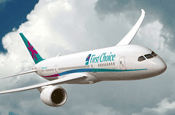 The agency will work on increasing brand engagement, driving customer retention and encouraging lapsed customers to return.

The TUI-owned travel operator called a pitch at the end of June, and handled the process directly.

First Choice has no incumbent direct marketing agency, but used WDMP to handle a customer relationship marketing project in December 2007. WDMP pitched for the business against Partners Andrews Aldridge, Tullo Marshall Warren and Billington Cartmell.

The result of the pitch will not affect WDMP's relationship with the tour operator Thomson, which merged with First Choice via its TUI parent in April 2007.

In May, Billington Cartmell appointed Ian Cruikshank to head its DM division. Cruikshank joined the agency from DraftFCB. Before that, he worked at Proximity London and TBWA\GGT.

Ian Cruickshank, Head of Direct and Digital at Billington Cartmell, said: "We are delighted to be working with First Choice, a brand committed to enhancing its customers total holiday experience.

"The company is at the forefront of relationship marketing and has the vision and backing to develop it even further."