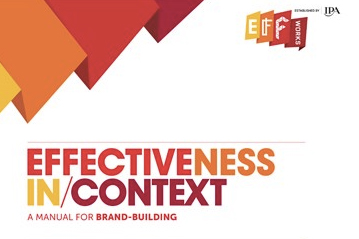 In their latest research for the IPA, launched as part of Effectiveness Week, Binet and Field have produced a "self-help manual" for brand-building according to market category, business model, life-stage and size.
It includes a formula for how to balance brand and activation and is based on both universal brand rules and context-specific considerations.
Taking both these universal and contextual considerations into play, Binet and Field provide three tables of values to help marketers calculate the optimum brand building to sales activation ratio required; how much budget to set; and their target ROMI (return on marketing investment).
Using the example of a new non-food FMCG brand, the formula outlines how advertisers should modify budget based on the established ratio of 60:40 brand building to sales activation:
Jonny Protheroe, head of UK market insights at Google, said: "The findings illustrate that effectiveness is nuanced, and gives direction to marketers as they seek to evaluate their own activity.
"This is important because even though advertising budgets continue to grow, businesses are requiring more accountability from their marketing teams, and measuring effectiveness is becoming increasingly challenging."
Binet, Adam & Eve/DDB's head of effectiveness, and Field, a marketing consultant and former planner, promote universal rules for all brands in all contexts:
All brands need brand building – Brand building is the main driver of long-term growth and involves the creation of memory structures that prime consumers to want to choose the brand. Without brand strengthening, growth will be weaker, activation will be weaker, pricing power will not improve and profitability growth will be severely reduced
All brands need sales activation – Sales activation dominates short-term sales uplifts and involves behavioural prompts to encourage consumers to 'buy now'. It is strongly boosted by brand building and is essential for efficiency. Without it investment will be weaker and growth will suffer.
The optimum balance between brand building and activation varies by context depending on the relative ease/difficulty of the two tasks.
The key factors that drive the optimum balance are the relative levels of emotional and rational consideration in consumer choice – where emotional consideration is high, brand building is easier; where rational consideration is high, activation is easier; where both are high, budget should be shifted towards the more difficult task.
Penetration growth is always the main driver of growth for all brands. While penetration and loyalty go hand in hand, loyalty doesn't increase without penetration.
Their research also lists six contextual factors that brands must also consider: which sector the brand is in; how the brand is purchased; how the brand is priced; the level of innovation applied to the brand; the life-stage of the category; and size of the brand.