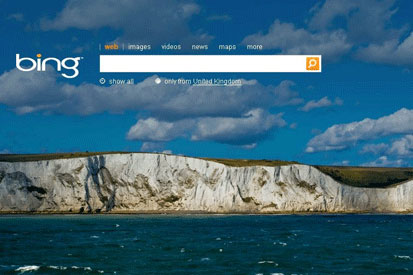 Three weeks ago Microsoft launched a double cashback promotion for its Bing Shopping search engine, where online retailers had their rebates matched by Microsoft for back-to-school shoppers who found deals using Bing.
The company set a cap on the total cashback offered, with a definite end date of August 30. Yesterday, Microsoft announced it would end the promotion four days earlier than expected.
Visits to Bing Shopping soared after the double cashback offer was announced, according to Hitwise, and a number of retailers reported large traffic spikes coming through Bing.
A Microsoft spokesman said: "Due to an overwhelming, positive response from our Bing cashback shoppers, we've now closed our limited time back-to-school promotion where Microsoft increased the percentage of cashback rewards on behalf of retailers."
The programme proved so popular that Microsoft asked a number of retailers to scale back their rebate offers to make the double cashback offer last a little longer.
The offer provided a boon of sales from some retailers, including the high-end watch shop The Watchery, which said sales exceeded $2 million over the weekend, both record days - eclipsing the sales highs usually seen the last few days before Christmas.