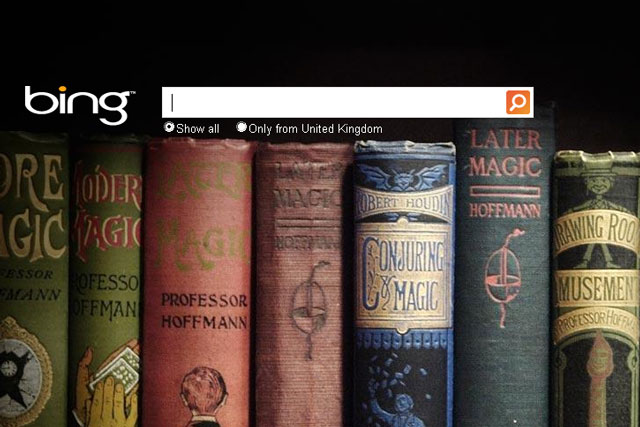 The internet and tech giant is rolling out redesign of the Bing homepage which introduces a social sidebar, incorporating results from a user's social network contacts, while maintaining the natural search function.

It also introduces an 'Ask a Friend' feature which enables users to pose questions to their friends on social networks as it taps into the growing trend of social recommendations.

The redesign is rolling out in the next few weeks in the US but Microsoft has not confirmed when it will be reaching the UK.

It is attempting a direct challenge to Google's new 'Search plus your world' feature. This courted controversy when it began rolling out in the US in March, because many claimed it pushed Google+ results higher in search rankings at the expense of other social networks.

At the time Twitter claimed it was "a bad day for the internet".

Google's move prompted engineers from Facebook, Myspace and Twitter to club together to create a tool called "Don't be Evil" to show internet users in the US how Google search results would look, if the "Search plus your world" feature was reversed.

Writing on the company blog, the Bing team said: "Recent attempts at social search haven't unlocked the full potential of tapping our social networks."

"And the reason is pretty simple - social in search hasn't mirrored how people do things in real life," it wrote.

The team also revealed results from its tests claiming that when it removed any trace of Google and Bing branding in January of last year 34% people preferred Bing, while 38% preferred Google.

However it claims the study conducted on the new versions of the search engine shows that 43% prefer Bing results while only 28% prefer Google results.
Google still dwarfs Bing in the UK, with an 88.9% market share of searches conducted, compared to Bing's 4%, according to comScore data for March 2012.

Bing has a bigger market share in the US, at 14.5% market share, while Google still has the majority, at 67.8% for the same period, according to comScore.

This is not Bing's first foray into social search. In October 2011 it tied up with Facebook in the US allowing it to show images of the friends of a user who have liked an item on Facebook in its search listings.