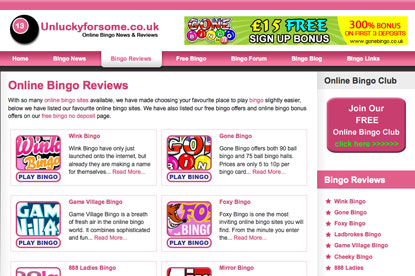 The company has placed an ad on the jobs website Gumtree and in various job centres across the UK, calling for an overweight lady with lots of energy and confidence to become the face, and arms, of its latest advertising push.

The new campaign, called "show us your bingo wings", invites ten candidates to a casting session in London, where they will be judged in what Unluckyforsome.co.uk is calling "Bingo Wings Idol".

The winner will receive £100,000 and be featured in a commercial that will be shown around the world.

An Unluckyforsome.co.uk spokesman said: "We're looking for a big, beautiful woman aged 18-50. This is a unique opportunity for someone who may have always wanted to become famous but didn't know how to go about it."

To enter the competition, candidates need to send in a photograph showcasing their flabby underarms, known as "bingo wings", to bingowings@pressmanpr.co.uk.