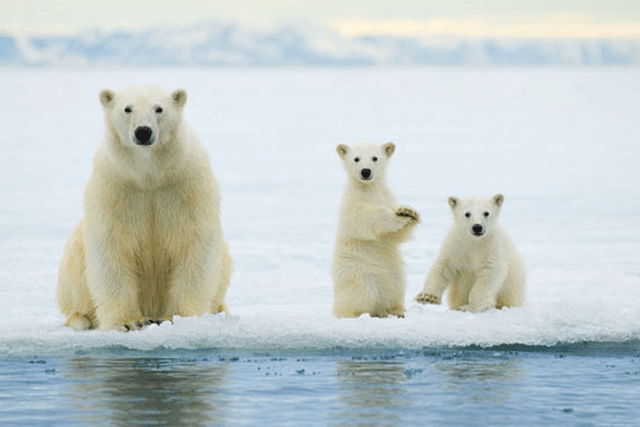 Last week, the United Nations convened a conference in Japan aimed at tackling the alarming loss of animal and plant species.
Biologists claim that the rate of species becoming extinct is about 1000 times the 'natural' rate, so the UN Convention on Biological Diversity has set its sights on producing a set of strategic goals to prevent further losses over the next decade.
The conference, which hosted 8000 delegates from 193 nations, came as marketers step up their efforts to build the theme of biodiversity into campaigns and product development. Sky's Rainforest Rescue campaign, described below, is an example of this.
Dax Lovegrove, head of business relations at environmental charity WWF, says marketers' use of the natural world in campaigns has shifted from being about selling products to appealing to customers' environmental concerns and promoting a company's green credentials. 'There's a feelgood factor with connections to wildlife and the great outdoors,' he adds.
There is also a business case for addressing the issue, according to Chris Harrop, group marketing director at Marshalls, the landscaping products group, which has taken a lead in developing the sustainability agenda. 'Typically, 40% of our economy [is reliant on natural resources] - you ignore that at your peril,' he says. 'There is a practical reality associated (with) valuing this.'
Harrop points out that marketers can incorporate the biodiversity theme in their campaigns more easily than a climate-change one. 'It has very simple messages,' he adds. 'If there are no bees there's no pollination of crops, (so there will be) a food shortage. Talking about carbon footprints and climate change can be a bit more conceptual.'
Honing the message
This is the UN's International Year of Biodiversity. The body hired specialist agency Futerra Sustainability Communications to create a brand for the initiative. The agency has produced a report on how biodiversity can be communicated to brands, governments and consumers in a way that will change behaviours and policies.
Ed Gillespie, co-founder of Futerra, says the report identifies four key messages, categorised as 'loss', 'love', 'need' and 'action'. 'Loss' is focused on extinction, while 'love' messages encompass the 'awe and wonder' of the natural world. 'Need' has economics as its base, while 'action' tries to inspire consumers to do something, whether it is to plant a tree or buy a product that helps a conservation project.
Gillespie urges marketers to make the 'extinction message extinct' and embrace communications that are 'personal, rewarding and fun with a clear, relevant call to action'.
JWT UK group chief executive Guy Hayward recently chaired a seminar on communications, marketing and branding at the first 'Global Business of Biodiversity Symposium'. He believes that brands are still unsure of how to approach biodiversity.
'There is a need for more education so that brands and agencies can interpret the challenges of biodiversity into the way they do business and communications in the coming years,' he says. 'One thing's for sure: as this issue becomes more important to consumers, companies who get to grips with biodiversity will achieve competitive advantage.'
INSIDER'S VIEW - SKY'S RAINFOREST RESCUE
Lucian Smithers
Director, brand strategy, Sky
Issues around biodiversity are not sexy. When we launched Sky Rainforest Rescue, a three-year partnership with WWF, we knew we would face a marketing challenge to engage the public.
The aim is to save 1bn trees across 3m hectares of Amazon rainforest in Brazil, which is home to 10% of the world's species. It's an important target if we are to conserve one of the planet's richest sources of biodiversity.
We know that tackling climate change and protecting the environment are high on the agenda of our customers. These are serious and wide-reaching issues. But it's hard to get people motivated by trees - especially ones thousands of miles away.
Working with WWF allowed us to identify something tangible that we could market: a species that had greater appeal, that tugged on the heartstrings a little more.
Every marketing professional knows the power of a furry animal. Just think of the Andrex puppy, or everyone's favourite meerkat, Aleksandr Orlov.
It's a formula not lost on us, so when we were looking for a simple way to inspire customers to get involved with the Sky Rainforest Rescue campaign, there was one obvious route: big cats.
In April, we launched our 'Adopt a Jaguar' campaign, where customers commit to donating £3 a month. Using a jaguar for TV, press and online marketing has proved enormously successful, with the number of donors up more than 50% on our previous 'adopt an acre' campaign.
That's great news for the rainforest, of course, but it's also great news for Sky, because of the commercial benefits attached to these sorts of campaigns. Our research shows that Sky Rainforest Rescue is boosting our reputation. People are now more likely to subscribe, while existing customers are more likely to stay with us. Ultimately, the jaguar is helping us earn the trust and loyalty of consumers.