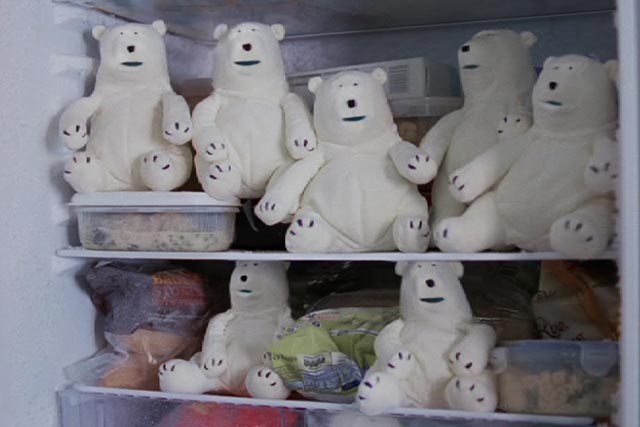 Today (25 August), the company said that due to a "huge amount of public interest and demand", mini-versions of Clarence the Polar Bear would be made available through an on-pack promotion.
The latest stage in the Birds Eye marketing campaign, which has been created by AMV BBDO, will be spearheaded by a TV ad, which broke this week.
Carat has undertaken the media-buying responsibility.
The ad reverses the brand's usual scenario, which features someone unsuspectingly opening a freezer and finding a bear inside.
In the latest commercial, the bear opens the freezer to be confronted by a vision of himself in miniature.
The ad and the 'Give a Bear a Home' activity on the brand's Facebook page, tells consumers who want a bear to collect six tokens from the Birds Eye range of fish fingers and fillets.
Birds Eye will be hoping to emulate some of the success of Comparethemarket.com and its meerkat giveaway that featured so famously in its ads.
Clarence the Polar Bear – voiced by actor Willem Dafoe – first appeared in the Birds Eye '100%' campaign last May.
Use of the bear extends the brand's tradition of using toy figures to promote its products. In 2009, Birds Eye signed up 1980s kids' favourite and "saviour of TV-am", Roland Rat, to promote the relaunch of the dessert Birds Eye Supermousse.