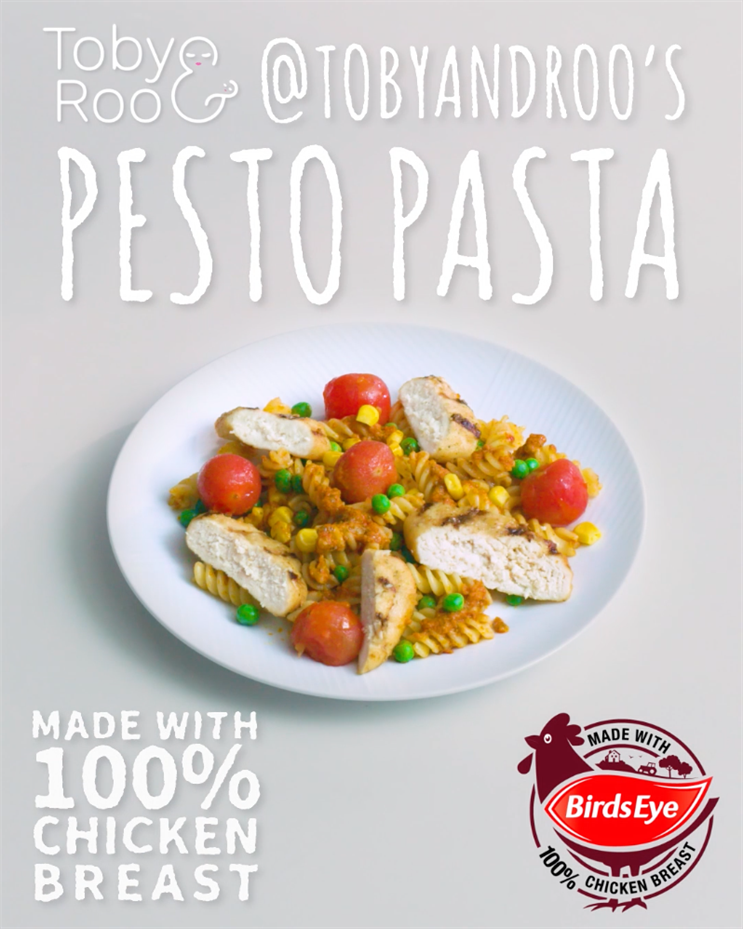 Birds Eye tasked itself with developing a campaign that focused on the natural quality of freshly frozen food that the brand has served for generations.
The objective was twofold; change Birds Eye's brand perception in the short run and reinvigorate in-store sales in the long run.
To date, Birds Eye had focused on traditional channels such as TV but for this campaign, the aim was to focus on driving results through digital. Facebook and Instagram were identified as key platforms
to enable Birds Eye to reach the right audience with the right message.
Turning the process on its head, Birds Eye started by designing for mobile first, to engage busy mums on-the-go. The team worked closely with Facebook's Creative Shop to ensure a 'feed-proofed' approach.
How a birds-eye view paid off
Birds Eye worked in partnership with Zenith to build and execute against a year-long measurement framework, focusing on aligning brand metrics and sales outcomes.
They developed a three-pronged measurement approach, including Facebook Brand Lift, Nielsen Total Ad Ratings and Dunnhumby Sales Impact. The strategic approach was grounded in measuring effectiveness and moving quickly to scale success.
After a few iterations to optimise campaign performance, the Facebook measurement framework demonstrated a +10% lift in ad recall, a +20% incremental reach to TV, and an increase of in-store sales
at the category level.
Zenith's performance media director, Rhys Westwell, summed it up:
Delivering outstanding results for our clients isn't just about media execution; it requires holistic strategy, insight-driven creative and effective measurement. Birds Eye moved quickly to adopt our recommendations across all aspects, with a particular focus upon feed-proofing their creative.


The team behind the work...
Brand: Birds Eye
Media agency: Zenith
Creative agencies: Recipe, Inkling
Colin Buckingham
Digital marketing manager, Birds Eye
"Thinking mobile-first can be scary but digital enables testing of new marketing strategies in a cost-efficient way. Investing in mobile has delivered strong returns for Birds Eye, and Facebook will continue to play a significant role in our marketing strategy."
Suzanne Bidlake
Commercial editor, Campaign
"Birds Eye's foray into digital proves the power of platforms like Facebook to affect sales, not just engagement. With mobile-first and agile executions, Birds Eye put itself in the hands of busy parents at just the right times – answering the brand's brief and, just as important, "what's for tea?".
Nicolas Arrivé
Measurement insights lead, Facebook
"Measuring business impact cannot happen in silos. Birds Eye and Zenith's collaborative, measurement- first and agile approach delivered demonstrable brand and business impact, really showing the value of an integrated approach."
To see this campaign and other great work, check out Facebook's Creative Hub.