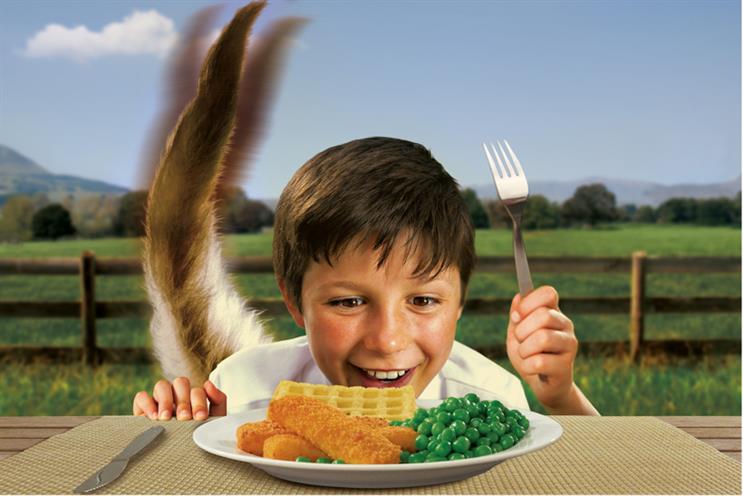 The Captain will appear in a surreal advert, telling the story of a boy with a tail, which wags with enthusiasm as he races home to his dinner of fish fingers, potato waffles and peas.
Along with the ad, which debuts on Saturday 9 April, the frozen food brand is set to become the sponsor of The Simpsons on Channel 4, airing idents during the animation, which is on at 6pm each weekday. The brand claims the sponsorship will reach 70% of housewives with kids.
The push will also include VOD, cinema, out of home and digital advertising.
Birds Eye is also overhauling its product range, relaunching 57 products with improved formulations and larger pack sizes - including the brand's fish fingers, chicken dippers and peas.
Reignite the latent love
Captain Birdseye, last on screens a decade ago, was made to walk the plank entirely in 2014, when Birds Eye removed him from its packaging.
But marketing director Steve Chantry said he believed the time was right for a comeback.
"We know that consumers remember our products from their childhood with fondness and we believe the new ad will reignite their latent love for the brand," he sad.
"The reappearance of the Captain after so many years is also an exciting step for us and we look forward to bringing back memories for those that remember him, as well as introducing him to a brand new audience."
Birds Eye will hope the Captain can help steer its ship to less turbulent waters - sales last year fell 4.9%, according to Nielsen figures.