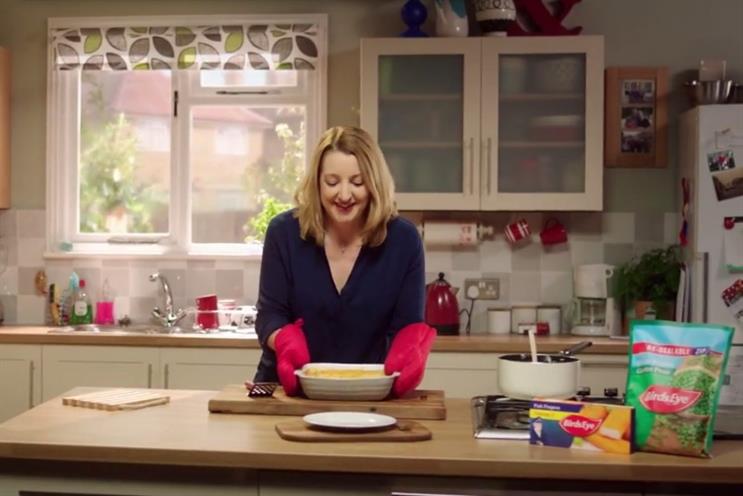 "Mix up your menu", which is part of its wider food for life campaign, kicks off today with a TV ad showing a blogger and 'mum of two' Katie Bryson making a pie made with peas and fish fingers.
The ads will be aired exclusively on daytime ITV as the brand looks to appeal to mothers and will be shown between Loose Women and This Morning all year.
Birds Eye is partnering with food blogger Katie Bryson in a bid to engage consumers and encourage them to experiment more with frozen food.
It is ploughing £3m into the campaign, which will comprise TV, digital and PR. A microsite has also been created with recipe ideas.
"We understand just how tricky it is to keep mealtimes exciting for families, especially when trying to meet the demands of picky palettes," said UK marketing director Steve Chantry.
"With so many consumers now consulting the internet as part of their 'food journey', the 'Mix Up Your Menu' campaign is the latest development in Birds Eye's commitment to investing in digital marketing to deliver innovative online campaigns."
Read next