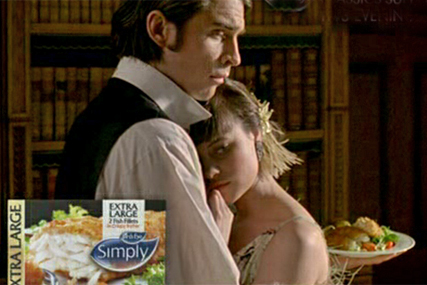 The frozen food brand replaces tourism group Welcome to Yorkshire as the official sponsor of the peaktime segment, which runs from 7pm until midnight.

The sponsorship, which started this week and runs for a year, features Birds Eye brands Simply Fish and its Traditional range of dinners and pies.

The Birds Eye idents, created by AMV BBDO, have the strapline 'Birds Eye Classics supporting ITV3 evenings'.
The aim of the deal, which was conceived and negotiated by Carat Sponsorship, is to target an older demographic.
The package also includes online and was negotiated by ITV Commercial and Elen Brown, manager at Carat Sponsorship.
Ben Pearman, marketing director, Birds Eye said: "The ITV3 peak schedule features a number of long-running, classic favourites, and we think the link with these shows and some of our own classic products such as Simply Fish and our Traditional Dinners range, is a perfect fit with the channel and its audience.''
Kirsten Gillard, sponsorship manager, ITV said: "We are thrilled that Birds Eye will be the new broadcast sponsors of ITV3 peak for the forthcoming 12 months. This partnership makes perfect sense contextually as the sponsorship allows Birds Eye to be front of mind every day at meal times. The audience synergy and the scope for longevity were key factors in the partnership."
Birds Eye recently launched a £5.5m ad campaign, created by Abbott Mead Vickers BBDO and starring Lisa Tarbuck, to promote its Fresh Fields range of vegetables.