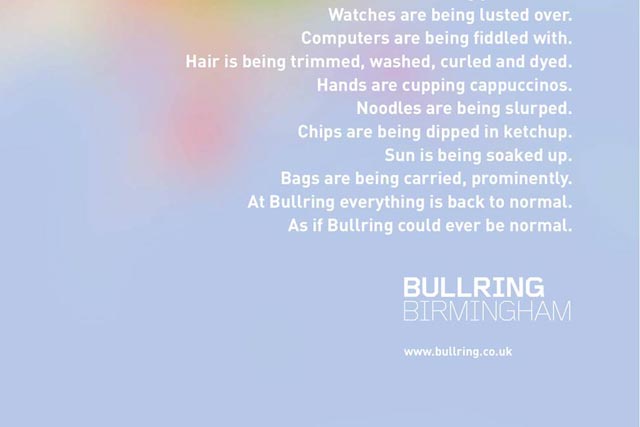 A fortnight ago, more than 200 looters broke into the Bullring with a number of businesses sustaining damage, including Jamie Oliver's Jamie's Italian restaurant.
The campaign, created by ad agency Isobel, will run in the local press and is a message from the Bullring to the people of Birmingham that life should go on despite the civil disturbances.
The copy is set is set against an impressionistic image and ends with the lines: "At Bullring everything is back to normal. As if Bullring could ever be normal".
Louise Hamer-Brown, head of marketing at the Bullring, said: "This advert offered a compassionate response to a challenging time for Birmingham, encouraging people to get back to normal and not be beaten by the incidents the city endured."