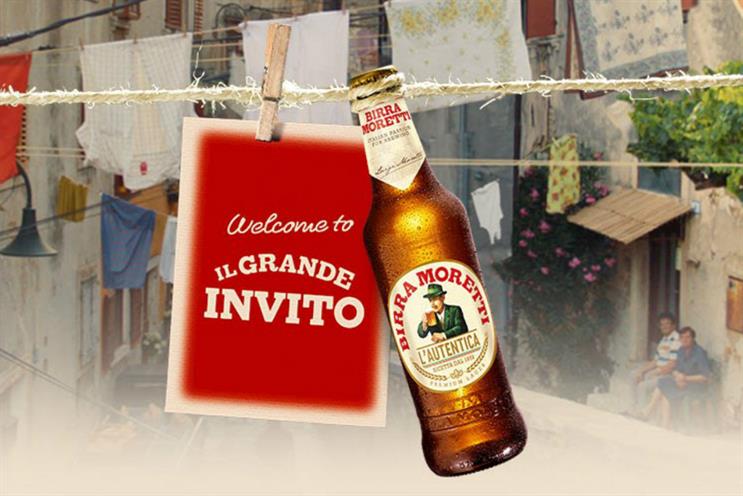 Birra Moretti, the Italian beer brand, is staging a dining experience with a twist, in which diners will receive a free six-course meal in return for bringing their own table to eat it from.
Meals will be served at the "Trattoria Birra Moretti" pop-up, where visitors can enjoy a range of dishes prepared by Italian celebrity chef Gennaro Contaldo, alongside Birra Moretti beer.
The brand said that all types of tables are welcome. Diners who turn up empty-handed can still receive a free meal in return for a donation.
"Trattoria Birra Moretti" is taking place during 12-15 June in Covent Garden, London. The activation is being delivered by Cow PR.
It is part of a series of summer events from the brand, dubbed "Il grande invito", which aims to encourage people to gather together friends and family for food and beer.
Birra Moretti is staging the Piazza Birra Moretti at this year's British Summer Time music festival that will serve Italian food and beer, and is also offering people the chance to win an Italian-themed meal cooked in their own home.