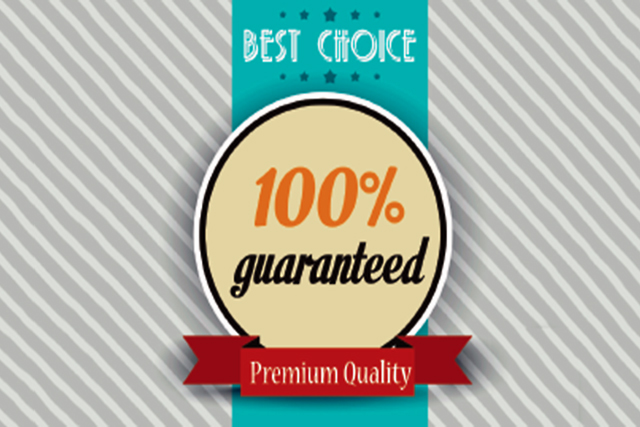 Reputation is what people say about you when you have left the room. It's also what they say before you arrive. So what do people say about you? What are you known for?
One of the catchiest titles ever for a management article was Robert Goffee and Gareth Jones' Harvard Business Review leadership piece from 2000, which provocatively asked: "Why Should Anyone Be Led by You?" This is a great question.
However, the content of the answer is less important than realising that this question also means "What is your personal brand?"
I'm sure everyone reading Marketing knows what a brand is. You know, for example, that a brand goes much further than the attributes of a product or service and much deeper than any image used in avertising. A brand suggests something about the values of both the provider and the consumer.
This is also true when the brand is you. Who you are is what you represent in the eyes of others as you progress through your career. In last month's column, I discussed different ways of looking at values, so now I'd like to present two things to consider when connecting your personal development to your personal brand.

Your reputation starts now
Your reputation is the extent to which you remain consistent in the eyes of others over an extended period of time. Reputation is always a matter of perception. Where I disagree with many self-help pundits is that I believe your reputation isn't the sum of the list of jobs on your CV, or of your past glories and achievements; rather, it's what people can expect of you now and in the future.
If you devote your time and energy promoting a version of what you were, people will expect that of you. This can hold you back from growing and changing.
When the brand is a person, reputation is also a statement of integrity. If reputation is consistency in performance, then integrity is consistency in values.
Trust in trust
Trust is the single most crucial aspect of personal branding. And trust starts with you. I define it as a person's willingness to accept the risk that it all might go horribly wrong.
Hiring people is expensive and carries risks, so organisations try to assess the level of risk, usually by asking you to demonstrate how consistent you have been in your past. This helps explain why we're all so obsessed with our CVs, but we know that past performance is a notoriously bad way to select the right person for a new job.
Your reputation should not be a question of someone trusting that you'll be as good as your last effort. Instead, it should concern someone trusting that you're ready to meet a need.
Personal branding is the relationship between who you are now and the world of possibilities that surrounds you.
Your brand needs to communicate the right messages about your values and future levels of consistency to reduce concerns about risk.
How you present yourself to the world is an integral part of your personal development. And
remember: there is only one place that you and your reputation live, and that's in the present.
Read next