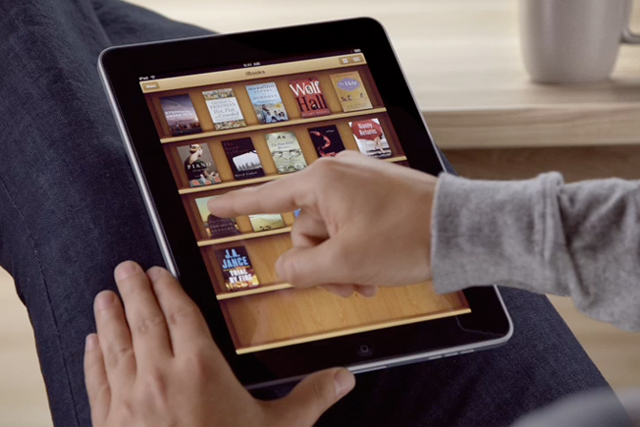 The figures show Samsung tablets are trailing way behind Apple's iPad and have sold only 1.43 million units, making the company $644m (£412.8m) in revenue, since going on sale in the fourth quarter of 2010.
The sales figures include the Galaxy Tab, Galaxy Tab 10.1 and Galaxy Tab 10.1 LTE, but do not include the popular Galaxy Note mobile phone-tablet hybrid.
In contrast, Apple has generated revenues of $19bn (29.5 times Samsung's tablet revenue) from selling 34 million iPads since the launch in the third quarter of 2010.
The figures also show that between June 2010 and June 2012, Samsung sold more than 4.1 million copies of its Galaxy SII smartphone, which contributed sales of $1.85bn (£1.18bn).
The increasingly acrimonious court case that began with Apple accusing Samsung of infringing its intellectual property rights by copying the iPhone and iPad, has proved increasingly damaging for the two tech giants.
Samsung has previously refused to disclose sales figures for individual product lines in its financial results.
Meanwhile, evidence given by Apple's head of worldwide marketing Phil Schiller and reported by the Financial Times has given a complex insight into Apple's marketing activities.
The company spent $535m marketing the iPad and iPhone in the US last year, after its budget for the iPad doubled year on year to overtake adspend on the iPhone.
Samsung previously revealed in its second quarter results that it increased global marketing spend 43% year on year from 2.29 trillion won (£1.22bn) to 3.13 trillion won (£1.75bn) in the three months ending 30 June 2012.
Schiller also revealed during the court case how Apple directs marketing spend for new products.
After the unveiling of the first iPhone in January 2007, Apple chose not to spend any money on advertising, but instead relied on the column inches created by Steve Jobs' dramatic unveiling of the device.
Apple then pursued a policy of "buzz marketing" by securing product placement in TV shows and films, before launching a TV, outdoor and press ad campaign that taught people how to use the phone.
Since its launch, advertising spending for the iPhone has grown from $98m (£63m) in 2008 to $226m (£145m) in 2011, according to Schiller.
Schiller has also claimed in the case that Samsung's alleged "copying" is making Apple's job as a marketing team more difficult because it dilutes the way customers see Apple.
The court case is becoming more and more acrimonious as it processes, with Apple and Samsung lawyers accusing each other of unfair ambushes, dirty PR tactics and doctoring evidence, according to Reuters.
Follow @mattchapmanuk