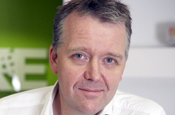 The move was instigated by Kelly Clark, who was appointed the first global chief executive of the Maxus network in October.
Following the rebrand, BJK&E will continue to be led by the joint managing directors, James Jennings and Tim Irwin, and retain its current management structure.

Announcing the move, Clark said new offices in other European markets will join the Maxus network in 2009.

Clark said: "To achieve our growth plans, it's absolutely essential for us to establish a strong beachhead in the UK. The UK is a crucially important market, and BJK&E can help us deliver our vision there."

Jennings said: "The way we've positioned BJK&E and the work we've done fits well with Group M's plans for Maxus. We're more than confident that a large number of clients want the kind of agency that combines a small agency culture with a large group's trading muscle and research resources."

Irwin said: "We have a terrific opportunity – a remit to develop a new kind of 21st-century agency, a fantastic existing client base, and the full support and resources of Group M."

BJK&E was launched in 1992 as a joint venture between Tempus and Bozell. It was acquired by WPP in 2001.

BJK&E's clients include Mercedes-Benz, Chrysler Group, Seiko and Palm.

Maxus, which first launched in Asia in May 2004, is WPP's fourth media network, alongside Mindshare, MediaCom and Mediaedge:cia.