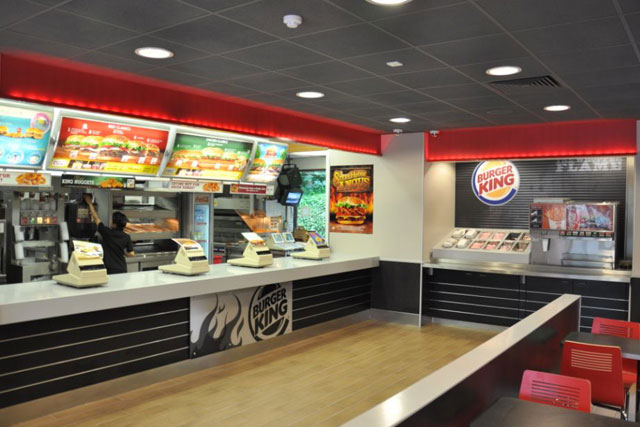 Whoppers, Angus Burgers and other products have been dumped as a precautionary measure by the world's second-biggest burger chain.
The horsemeat scandal broke last week, when Tesco and Asda were forced to withdraw a number of beefburgers from its shelves after tests showed samples were found to contain horsemeat DNA.
Horsemeat DNA was found at ABP Foods' Silvercrest meat processing factory in Ireland, one of two Irish beef processors identified by the Food Safety Authority of Ireland.
Burger King has now dropped the supplier.
Initially, Burger King vowed that it would not be withdrawing products, stating that "it only sources 100% UK and Irish beef and ensures the integrity of the production line."
However, it has now admitted that it has been forced into dumping burgers sourced from the Silvercrest factory.
A statement from Burger King said: "As a precaution, this past weekend we decided to replace all Silvercrest products in the UK and Ireland with products from another approved Burger King supplier. This is a voluntary and precautionary measure. We are working diligently to identify suppliers that can produce 100% pure Irish and British beef products that meet our highest quality standards.
"Unfortunately, this may mean that some of our products are temporarily unavailable. We apologise to our guests for any inconvenience. However, we want to let them know that they can trust us to serve only the highest-quality products.
"We take this matter seriously and will continue with our investigations to determine how this situation occurred and what lessons can be learned."
Follow @johnreynolds10