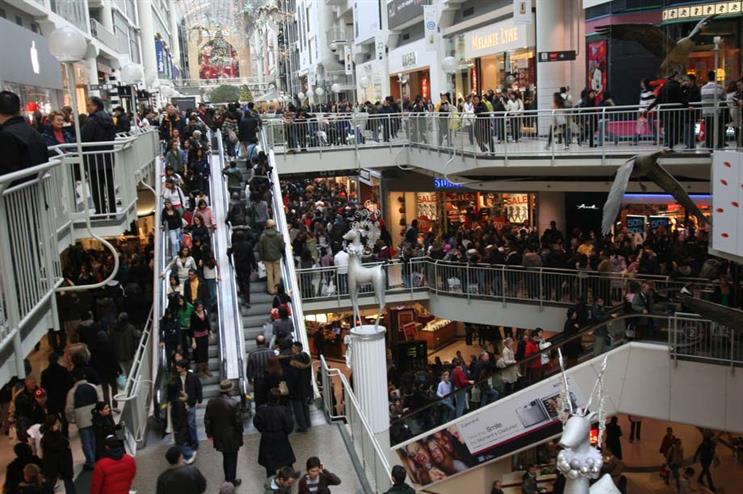 In the UK, Black Friday was traditionally the last Friday before Christmas when businesses set their employees free for the festive break. They often closed up early, and the first stop for revellers was generally the pub. It was even dubbed Black Eye Friday due to the amount of police and ambulance services calls made.
Things changed when Walmart (Asda) brought the US version of Black Friday, the post-Thanksgiving consumer-fest, to these shores in 2013. It became known for fights breaking out in the aisles so still kept the police and ambulance services busy. More importantly, from a customer experience (CX) perspective, the early Black Fridays left a lot to be desired.
Well, there are always teething problems. Consumers have since come to embrace Black Friday in the UK - it's grown massively in awareness and popularity year on year. In 2016 £5.8 billion was spent in the four days between Black Friday and Cyber Monday, though the event remains something of a free-for-all. While it's great for the bargain hunters, retailers and manufacturers are still working out how they can make it work in terms of brand building.
Order(s) from disorder
Consumers are savvy and sales and seasonal events are becoming a year-round fixture in the retail calendar. Where Black Friday differs is the time-limited nature of the event, which is more likely to drive purchases. It offers a sense of drama and shoppers have come to embrace the chaos, many viewing Black Friday as the retail equivalent of big game hunting - the reward justifies the risk!
This is indicative of a degree of gamification that retailers can harness to better engage customers. People enjoy the theatre of Black Friday - after all, why else would someone queue at 4am for a TV when they can probably get it at a similar price online? The problem is it's hard to bring shoppers back if they're just there for the bargains. The point is, treating Black Friday as just another sale is a missed opportunity.
Yes, Black Friday is quick, cheap, and it can get messy. It is for these reasons people have significantly lower expectations of their customer experience - whether that's in-store or online. Look at it from another perspective though and retailers that offer a truly engaging CX have a chance to stand out and make a real impact.
Friday I'm in Love
Given its symbolic status as the start of the holiday shopping season, Black Friday couldn't really come at a better time for retailers. So why shouldn't Black Friday be seen as something of an annual Open Day for retail brands?
It should be a way to make your loyal customers feel warm and fuzzy, and one of the greatest opportunities lies in-store: when shoppers come through your doors (for the first time in many cases) it's a chance to showcase what the brand can do.
The experience economy is becoming ever-more significant to bricks and mortar stores as they seek to differentiate. Notably, John Lewis is investing heavily in in-store CX and, somewhat ironically, Amazon is opening a pop-up Black Friday Deals Store in Soho for four days.
The journey to (and from) Black Friday
Given the psychology of Black Friday, it offers a much more immediate customer journey than is typical for retail. However, the customer experience shouldn't begin and end on November 24th. In the lead-up to the event, brand awareness and word of mouth are key, existing comms channels should be used to engage and reward loyal customers with exclusive access, such as sales previews, and personalised offers.
The aftermath provides an opportunity to build engagement around transactions to convert one-time customers into retained ones. Here great customer service around returns can make you stand out; ASOS has, for example, removed any anxiety from selling clothes online through its buy now, pay later model.
Black Friday is a stressful and hectic way for retailers to start the festive season. However, the potential rewards can make it a valuable annual fixture. The brands that will succeed understand the customer journey and play to the strengths of each channel at each stage, particularly if they can connect the dots between online and offline.
There may well be some loss-leaders but this can be a sacrifice worth making if you can attract new customers. Making a concerted effort at Black Friday becomes even more worthwhile if you can encourage these customers to opt-in in order to build relationships during the lucrative Christmas period and beyond.
Rob Curran is head of CX of Wunderman