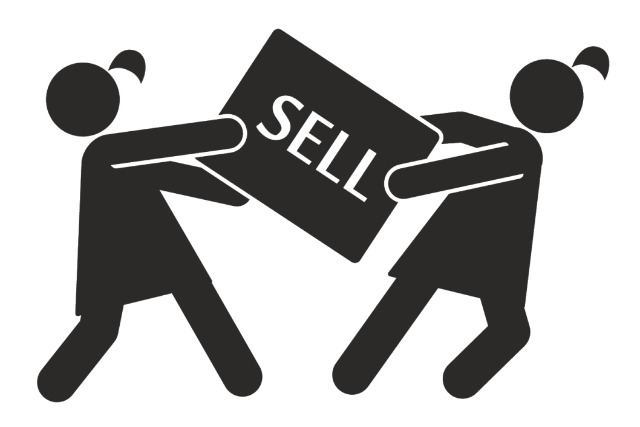 I love American culture. Fast food, Seinfeld, the La-Z-Boy armchair. What's not to like? But now and then, something lands on these shores from across the Atlantic that seems loud, obnoxious and irrelevant – playing up to the worst of American stereotypes.
One such thing is Black Friday. In just a handful of years it has come from nowhere to become a 'thing' that has turned even the most British of retailers into cynical opportunists creating hysteria for hysteria's sake.
I have nothing against Black Friday in the States. As Thanksgiving always falls on the last Thursday of November, many American workers also take a day's leave on the Friday. As the US is relatively religiously diverse and Thanksgiving is a secular holiday, this is pretty much a universal truth. Annual leave allocation tends to be less generous in the US than over here, so that day might be their last chance to do the bulk of their Christmas shopping. This explains the spike in footfall and therefore the imperative of retailers to leverage this with strong price promotions to pull people into their stores. So for America, Black Friday is a real thing that is borne from true shopper insight.
PR exercise
Of course, over the years Black Friday has moved beyond the functional into a more emotional brand event. Retailers relish the opportunity to 'win' the event with the most ludicrous deals, opening earlier and earlier to the point where there are now special store openings that actively encourage a bison-esque stampede through the doors. No longer about simply shifting stock, it's a carefully choreographed PR exercise designed to communicate value and range.
Now, back to Blighty. Why should British institutions like John Lewis and Argos be even referencing Black Friday? Cyber Monday, at least, is again founded on actual shopper behaviour – the peak day for pre-Christmas online purchases. But as far as I can tell, most of us are planning to be at work today, not frantically raiding shopping centres and high streets.
In fact, recent years have seen the opposite trend as shoppers wait until closer to Christmas to spend their money. And this is not about the retailers having to shift stock and release cash – these businesses are sophisticated machines that model sales strategies months in advance.
Black Friday is being used cynically to trigger that most basic of psychological responses from UK shoppers
In the UK, Black Friday is being used cynically to trigger that most basic of psychological responses from shoppers, the 'Fear of Missing Out'. Marketing language as ancient as 'For a limited time only' and 'While stocks last' is no longer sophisticated enough.
Building urgency by using tactical media choices – press, social and email – retailers are trying to create the impression the deals are for a few 'in the know' shoppers. It's like click bait for the high street. And if retailers are desperate for even a fraction of the fervour from across the Atlantic to reach these shores, I hope the less emotive British shopper sees Black Friday for what it is.
Read next