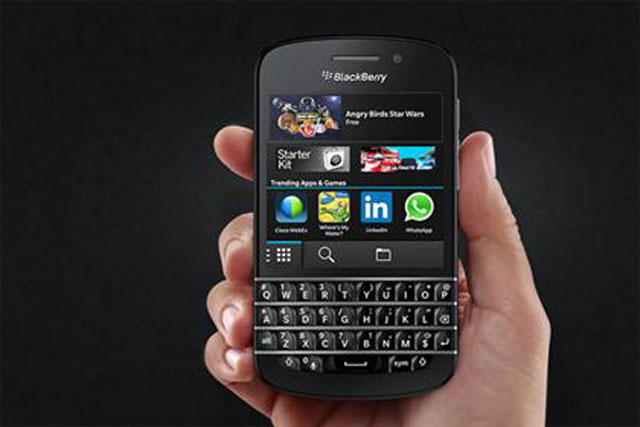 BlackBerry, which is attempting to revitalise its business with the launch of two new phones, failed disastrously in its own efforts to launch a tablet device.
The BlackBerry PlayBook, which was introduced in 2011, was bought by few and slated by critics. One of its biggest failings was that it shipped without built-in email.
Speaking to Bloomberg, Heins said: "In five years I don't think there'll be a reason to have a tablet any more. Maybe a big screen in your workspace, but not a tablet as such. Tablets themselves are not a good business model."
He added that he also sees "BlackBerry to be the absolute leader in mobile computing" in five years. He said he wanted to gain as much market share "by being a copycat".
Sales of tablets have rocketed in the past 12 months, making them the fastest-growing devices in history.
According to analyst IDC, sales of smart connected devices grew by 78.4% in 2012 and was largely driven by tablets, which exceeded 128 million units. IDC expects tablet shipments to surpass desktop PCs in 2013, and portable PCs in 2014.
BlackBerry's share of that market and the smart connected device market is shrinking despite the launch of its two new products the Z10 and the Q10, which debuted last week.
Rob Orr, UK managing director at BlackBerry has described the levels of competition in the market as "insane".
BlackBerry is hoping that the Q10 with its physical keyboard will win a place in the market, despite the desire of many for Apple and Samsung devices.
In a separate interview with Bloomberg TV, Heins said he was optimistic about BlackBerry's prospects for the Q10 and said there were good early signs in the UK.
He said: "We have very, very good first signs already after the launch in the UK. This is going into the installed base of more than 70 million BlackBerry users, so we have quite some expectations. We expect several tens of million of units."
Follow @gordonmacmillan