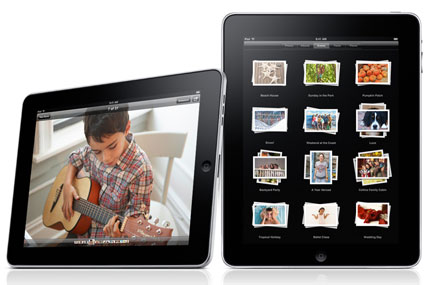 BlackBerry users are expecetd to be able to connect to the internet via 3G with their mobile phone connection, unlike the iPad, which requires a separate data subscription.

Binatone was the first electronic brand to launch a tablet device to compete with the iPad in August. Its budget HomeSurf tablet device, which runs on Google's Android operating system, costs £130.
More recently, Samsung unveiled its Galaxy tablet. Unlike the iPad, Samsung's device is able to load web pages built with Flash. It also has a camera on the front and back, a feature not included on current iPads.
RIM refused to comment on the launch.

Users can continuously communicate via email, voice and video call, SMS/MMS or social network, via its optimised user interface. Samsung has not released a launch date or price for the tablet.
Lenovo is also rumoured to be launching a tablet device before Christmas.