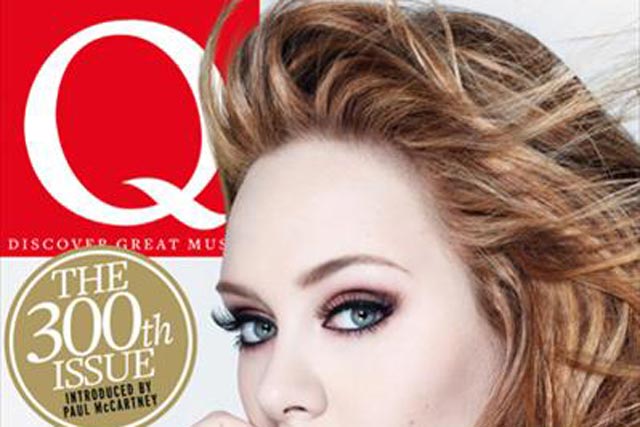 The activity starts tomorrow (17 June) with the launch of Q's first app on the BlackBerry PlayBook tablet, which goes on sale in the UK today. The app will encourage BlackBerry users to vote for their favourite act in Q's 'The Greatest Act of the Last 25 Years'.
The partnership will extend to full editorial integration in the magazine, bespoke Q25 shows on Q Radio, a major online presence at Qthemusic.com, branding at three bespoke Q25 gigs, and sponsorship of one of the Q Awards in October.
A spokeswoman for Bauer Media said the online hub at Qthemusic.com would be the "heartbeat" of the Q25 campaign and would allow readers to "influence, shape, share and enjoy" the world of Q and its 25th anniversary.
Bauer Media will also create a Q BlackBerry Messenger group that will be able to influence and create content for the magazine for the first time.
Rimi Atwal, publishing director of Q, said: "The Q BlackBerry Playbook App will spearhead an innovative campaign, providing our complementary audiences with a valuable experience of both PlayBook and Q.
"BlackBerry users are at the heart of Q's 25th anniversary, amplifying Q's content and brand essence to 'Discover Great Music'."
The deal was brokered with RIM and StarcomMediaVest by Bauer Access, the marketing partnerships team at Bauer Media. Bauer strengthened its creative sell to clients in February by appointing Lucy Banks as its first executive creative director.
BlackBerry is an ongoing partner of Bauer Media and it is currently involved in activity around national dance and RnB radio station Kiss' summer festival season, "Kiss is summer. Live it on BBM".