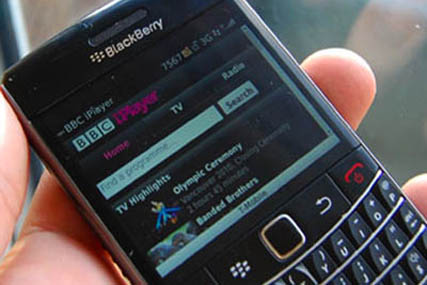 Research commissioned by Marketing and conducted by social media monitoring company Brandwatch, reveals negative sentiment towards BlackBerry on Twitter has increased, compared to data compiled before the riots.
The number of mentions of BlackBerry on Twitter in the UK rocketed from 1,500 a day on 7 August to more than 8,000 at the peak of the rioting.
Graph 1: Mentions of BlackBerry on Twitter spiked on 9 August (source: BrandWatch)
The proportion of mentions of BlackBerry in a negative light increased from 16% to 24% over the course of the rioting. Before the rioting, 79% of mentions of Blackberry on Twitter were neutral, 16% were negative and 5% positive.
Graph 2: Sentiment included in Twitter mentions of BlackBerry prior to riots (source: BrandWatch)
During the riots, however, the public attitude towards BlackBerry worsened, according to the research. Almost a quarter of Twitter comments on Blackberry were negative, compared to 4% positive and 71% neutral.
Graph 3: Sentiment included in Twitter mentions of Blackberry during riots (source: BrandWatch)
As rioting has gripped the streets of London, Manchester, Salford and other towns and cities across England, BlackBerry has been in the spotlight for its messenger system, which has been used by rioters, along with several other means, for co-ordinating attacks.
The brand, which is owned by Research in Motion, was swift to co-operate with police as the violence escalated.
Indeed, Research in Motion's UK blog was taken over by hackers supporting the rioters and denouncing the company for working with the police.
Facebook and Twitter have also come under the spotlight as services that have enabled conspirators to plan attacks.
The reverse of this is evident now however as people in affected areas use BBM, Facebook and Twitter to co-ordinate clean-up missions and to raise awareness and money to support victims of the riots.
Brandwatch tracked 8,000 BlackBerry mentions on Twitter in the UK since the riots broke out.
Expert comment: Giles Palmer, chief executive, Brandwatch
"As you would expect in light of the trouble in the UK and a public call for the BBM network to be shut down, negative sentiment surrounding the brand has significantly increased. Whether this will be sustained as the dust settles is so far unclear.
Twitter and Facebook have also acted as an accelerant in many cases, with users copying and pasting statuses from BBM to the more public social networks. Although BBM is a closed network, nearly everything on Twitter can be tracked and much of Facebook can be too, but this depends on user-privacy settings.
Their reputation has been heightened with the trouble since they were used to spread the word used in the #riotcleanup campaign in recent days."