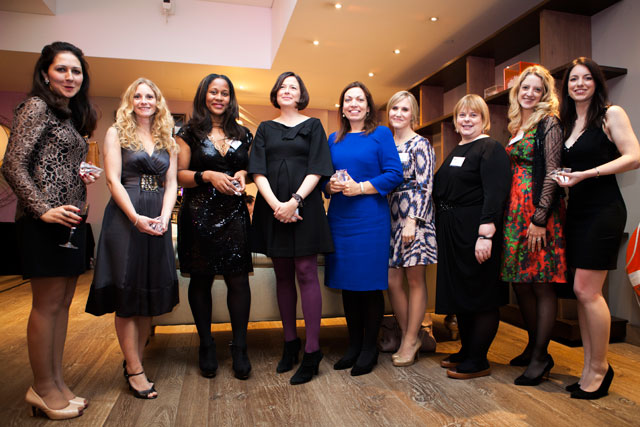 Blackett, the chief executive of MediaCom UK, took home the Special Award for Outstanding Contribution to Marketing (Agency), while Donnelly, the Corporate Marketing Director, P&G UK and Ireland, won the same award in the client category.
At the awards, which were hosted by Daryl Fielding, the director of brand marketing at Vodafone, Vanneck Smith, chief marketing officer at News UK, won the award for Best Female Leader in Marketing (Client).
The award for Best Female Leader in Marketing (Agency) went to Claire Stokes, managing director of Circle Agency, while Grace Letley, a media group manager at PHD, won the award for Female Fast Track Marketer of the Year.
The awards, which were founded by the volunteer Ade Onilude and are organised by the Chartered Institute of Marketing, celebrate the achievements of women in marketing roles across agencies and brands.
Onilude said: "These awards, now in their fourth year, allow us to shine a light on extraordinary women who are making a difference in a profession that touches the public in millions of ways every day.
"By highlighting these women's stories we're not only celebrating marketing excellence, but also the skills, behaviours and expectations of modern leadership, providing inspirational and aspirational role models for future generations of marketers and business leaders."
List of winners and shortlist:
Best Female Leader in Marketing (Agency)
Claire Stokes, Circle Agency
Best Female Leader in Marketing (Client)
Katie Vanneck Smith, News UK
Female Fast Track Marketer of the Year
Grace Letley, PHD
Best Female Marketer (Consumer)
Marie Edwards, Pembrokeshire Coast National Park Authority
Best Female Marketer (Independent Consultant)
Tina Fegent, Tina Fegent Ltd
Highly commended - Sharon Jaffe, JaffeBlend
Best Female Marketer (Not-for-Profit)
Belinda Parmar, Little Miss Geek
Special Award for Outstanding Contribution to Marketing (Agency)
Karen Blackett, MediaCom UK

Special Award for Outstanding Contribution to Marketing (Client)
Roisin Donnelly, P&G
The Women in Marketing Company Award
Diageo
Shortlisted:
Catherine Becker, Adconnection
Martina Doherty, MD Marketing & Communications Ltd
Katherine Mearman, Post Office
Denise O'Leary, ERH Group
Celia Pronto, Ford Retail
Ceri Wheeldon