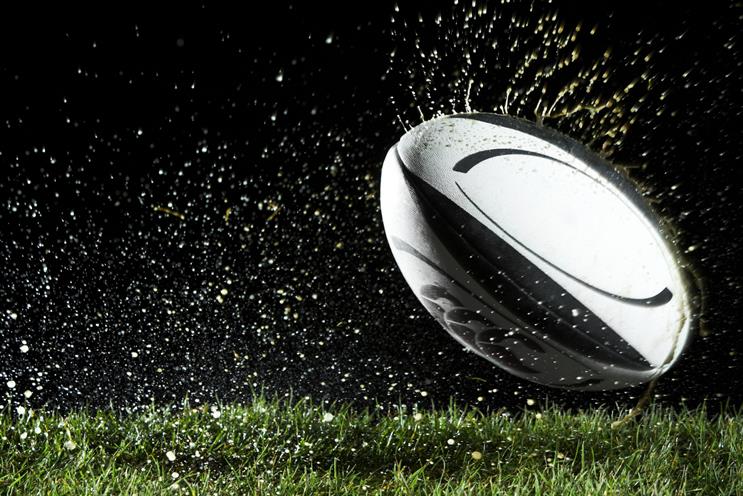 The All Blacks have been rated "Most Social Rugby Union," by Adobe Digital Index (ADI), based on a combination of social mentions, positive sentiment, social following and ranking within world rugby. Australia's Wallabies came second, while England were third.
"The England fan base receives an honourable mention for demonstrating the most positive vibe; 63 per cent Joy and Admiration," says Simon Morris, director of demand marketing at Adobe Systems Europe.
ADI's analysis of the tournament shows that if the Rugby World Cup were based on fan excitement, New Zealand would triumph in the final against Australia, with England beating Argentina to take third place.
Social sponsors
If the All Blacks have won the social battle among the teams contesting the Rugby World Cup, ADI picks Heineken UK as the best performing sponsor of the event in social media. It's running a specific advertising campaign around the event, and has 12,600 followers on its UK Twitter account and 3,600 mentions, an engagement rate of around 29 per cent of its following.
Playing Catch-Up
The Rugby World Cup itself has seen its social stature grow week on week, with social mentions up by 116 percent since ADI began its tracking on 4 July this year. But it still lags dramatically behind football's World Cup, generating only about five percent of the buzz of last year's FIFA World Cup.
Sentiment analysis around the tournament shows 54 percent of the buzz reflecting Joy, Admiration, and Anticipation, with 27 percent Sadness – resulting mainly from ticket availability and pricing around the event.
Stars lack social presence
Rugby's relative lack of social media presence is reflected in the social following of its top players, compared with athletes from other sports. Real Madrid and Portugal footballer Cristiano Ronaldo is the world's most social athlete, with 142 million followers across Twitter and Facebook. By comparison, All Black Dan Carter – Rugby's "King of Twitter," according to ADI – has just under 1 million followers, and six of the top 10 highest paid rugby players don't have official Facebook pages.
"Social media engagement is a major part of sponsorship marketing value," says ADI Director Tamara Gaffney. "Rugby Unions and their players could be doing more to capitalise on the World Cup opportunity."
Making buzz more visible
The Rugby World Cup is working to be more socially aware and to engage with fans in the social space. In July this year, it launched a mobile app, allowing fans to follow their teams through the tournament, purchase tickets, and share what each Union is saying on social media.
"The RWC app shows each team's rank alongside their social rank, and allows users to scroll through what their Union is sharing on Instagram, Facebook, Twitter and Youtube," Morris says. "They're showing the social buzz in the app in order to make it more visible.
So far, the RWC app has had more than 500,000 downloads. Digging into that number, ADI found that the iOS version ranks equal to or higher than the Android version in every one of the top 10 downloading countries except France. However, enthusiasm for the app is limited to mobile phones, with iPad rankings ranging from the low 200s to the high 900s.
"iPads are more of an at-home device," Morris says. "When fans are at the venues, in the bars, or at their friends' watching the matches, they won't be reaching for their bulky tablet."
ADI used Adobe Social to analyse the social engagements (mentions, page likes, and followers) around the Rugby World Cup, based on more than 2M mentions, likes, shares, official page likes, and followers across blogs, Facebook, G+, Reddit, Twitter, Dailymotion, Flickr, Instagram, Tumblr, VK, Disqus, Foursquare, Metacafe, Wordpress, and YouTube. Social data is publicly available and based on an aggregate total.