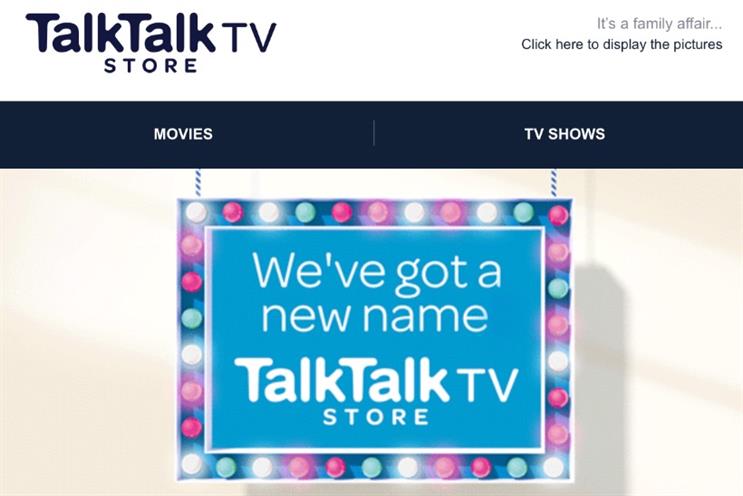 As forecast in a Marketing story this time last year, the broadband provider has brought the service in line with its own branding.
In an email sent today by Blinkbox - which was sold to TalkTalk a year ago by Tesco for a reported £25m to £30m - customers were told: "Remember when we told you that we've joined the TalkTalk family? Well, as of today, we've taken on the family name. That means blinkbox is now called TalkTalk TV Store."
Customers are reassured that nothing bar the Blinkbox logo will change, with users' digital libraries remaining the same. The Blinkbox URL will also remain active for the time being but will be "updated soon".
TalkTalk managing director for consumer Tristia Harrison told Marketing at the time of the acquisition: "There will be a rebrand in due course, a rebrand of Blinkbox to TalkTalk, with the name, the branding to be determined and decided."
As of a year ago, Blinkbox had around 1m active monthly users, while TalkTalk had about 1.2m pay TV subscribers.