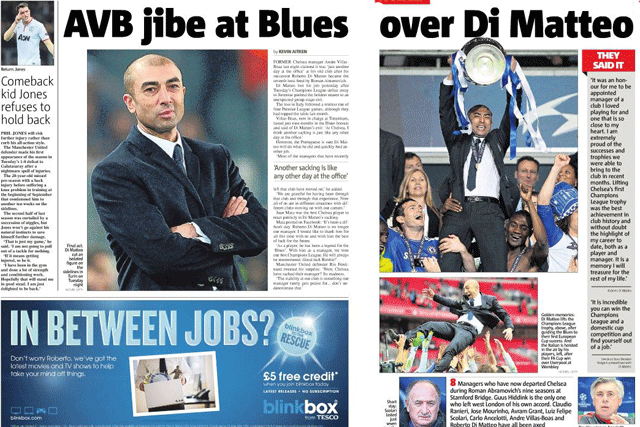 Di Matteo was unceremoniously sacked by the football club last week after a recent run of poor form, despite him winning the FA Cup and Champions League last season.
The ad – which appeared below an article concerning his recent sacking at the hands of Roman Abramovich – ran with the strapline, "In between jobs?" The ad caption read: "Don't worry Roberto, we've got the latest movies and TV shows to help take your mind off things".
The ad, which ran last week and was planned by Arena Media, offerered £5 free credit for those who joined Blinkbox on the day. It was created by Karmarama.

Karmarama recently launched its first work for the brand which featured a struggling boxer whose fortunes are turned around after the cornerman showed him the latest releases between rounds.

Follow @nickbatten2