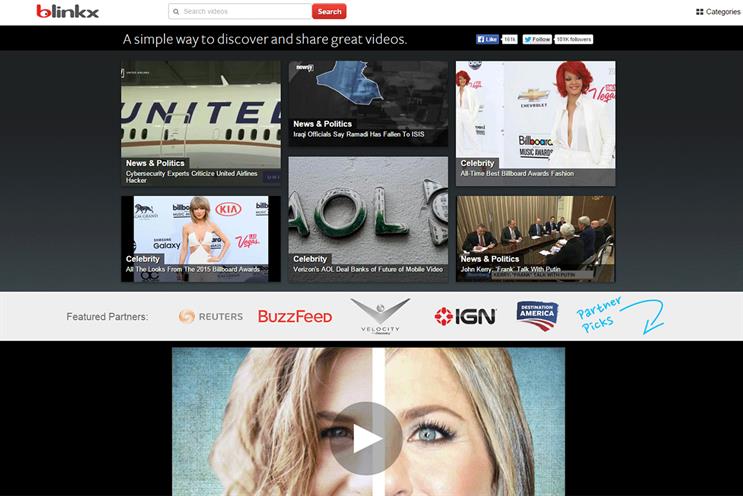 The industry-wide concerns about the reliability of current online data in terms of video views are not dissipating.
The company, which brokers deals between advertisers and publishers by buying and selling ads via exchanges, saw its revenues fall to $215 million, down from $247 million the previous year.
Leaders at the company have been open about business being impacted by the growing unease about online advertising fraud – ads being viewed by automated "bots" as opposed to people.
It has forced Blinkx to invest in more partnerships with verification groups including Nielsen, Integral Ad Science, Forensiq and DoubleVerify, which has dramatically impacted its bottomline. The company reported a pre-tax loss of $25 million, compared with an $18 million profit in 2014.
During the period, the company also moved to consolidate its product, infrastructure, sales and marketing efforts. It combined its brand advertising entities under a single trade name, RhythmOne.
The initiative hopes to enable the company to better provide cross-screen advertising opportunities, stressing its access to premium, quality space at scale.
It should be noted that such premium positions will require the company to pay higher yields to publishers, who are growing increasingly savvy at ring-fencing their best ad places.
Brian Mukherjee, chief executive of Blinkx, said he remained "confident" about the company's prospects going forward, and pointed to "underlying growth and significant opportunities" in the sector.
He said: "In full year 2015, both the industry and company went through a significant structural shift.
"The company deliberately realigned the business to focus on Mobile, Video and Programmatic advertising channels, as the industry continued to move in this direction.
"…With the key portfolio acquisitions in place, we intend to redouble our focus on our integration efforts in FY2016, which will allow us to be even more responsive to customer demands and industry changes."
The Internet Advertising Bureau has predicted ad fraud cost brands £6.5 billion in 2014 as total digital spend surpassed $137.53 billion (£88 billion) worldwide.
According to a report published by Google this month, the average viewability of video ads across the web – as defined by IAB of at least 50 per cent of an ad's pixels being visible on the screen for at least two consecutive seconds - is just 54%.