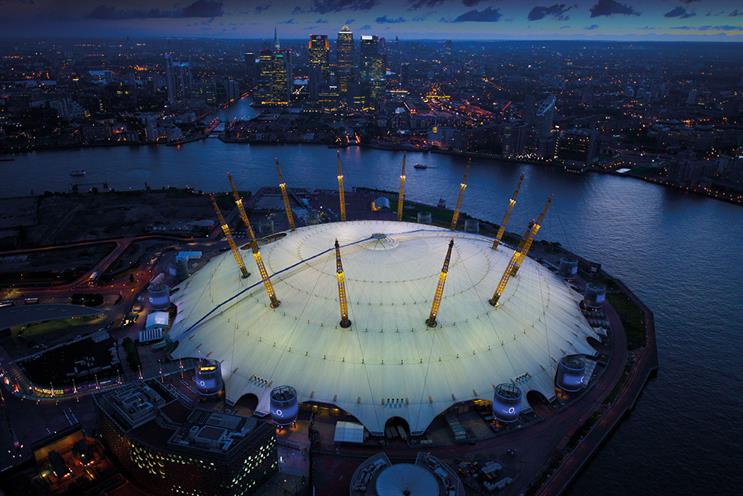 Dave Birch, moderator of the panel session and director of innovation at Consult Hyperion, believes one area that blockchain could have a big impact is within the ticketing industry.
He said: "With concert tickets you have these Victorian business structures that involve all sorts of people who add no value to the process – Ticketmaster and people like that.
"Whereas presumably if you are Madison Square Garden you can just put all the tickets on eBay and stick it on Blockchain and let people do what they want. A lot of people in those value chains there is no real reason for those to exist."
Diego Gutierrez Zaldivar, the chief executive and co-founder of open sour platform RSK Labs, believes blockchain will not be the demise of intermediaries, but it "will just get rid of intermediaries that do not add any value to the chain".
Last week Campaign revealed O2 had renewed its naming rights contract for The O2 arena in southeast London. The new deal with AEG includes a doubling of the number of tickets that are available first to O2 customers, while intermediaries are used to sell tickets on general sale.
During a wide-ranging discussion Santander head of research and development and innovation Julio Faura put up a spirited defence of the banking sector when it was suggested banks could be made redundant as blockchain technology advances.
Ryan Shea, chief executive and co-founder of Blockstack, said a situation could arise where you "are your own bank".
He added: "The way you disrupt banking is to remove the need for the banks themselves. It lets you have a bank in your pocket and that brings us back to mobile."
However, Faura responded: "I'm sorry, but money is a serious thing. We have to find ways to experiment with money but in a safe way. If we trivialise the security and the need for regulations then we are going to run into problems and we have done that historically for the last three centuries.
"A bank is a p2p lender [as well] and it has some capital buffers because things will go wrong."