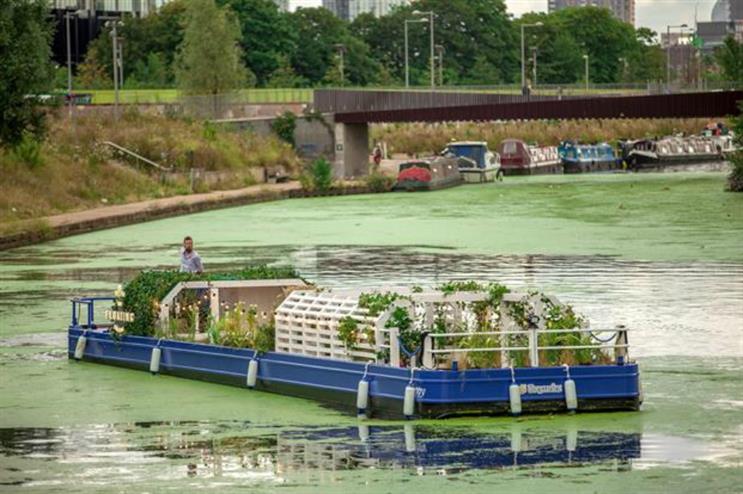 Facts vs stories
Politicians spin, brands whitewash and culture comes to us filtered by a partisan media.
Two major developments have made this post-truth world possible: declining public trust in brands and experts, and the explosion of contradictory information available at a click online. Should we really only trust ourselves and our experiences?
It only takes a look at the news to see that facts count for less than stories. The US Presidential election is a case in point. Given his dedicated pursuit of the gloriously untrue and illogical, it wouldn't be totally surprising if Donald Trump responded to Hurricane Matthew hitting Florida by screaming 'We're at war with Atlantis!' and promising to deport the manatees from the Everglades.
Outrageous? Perhaps not from a man who claimed his Republican rival Ted Cruz was pals with Kennedy assassin Lee Harvey Oswald, that Mexico sends the US its rapists and criminals and that Putin called him a 'genius'. All bizarre, all easily proved to be untrue. But all part of shaping a narrative that sells the Trump brand.
Globally famous athletes spin doping scandals into 'poor me' tales of woe, while brands dip into their pot of corporate greenwash at a sniff of environmental scandal. We manage our personal brands on social media, editing and crafting the reality of our lives into a product for consumption.
Do actions really speak louder than words?
It would seem it's not what you do that matters. It's what you say.
And as we're exposed to more and more media, we get better at unconsciously filtering what we consume to match and reinforce our tastes. We build our own echo chamber that handily confirms our likes and dislikes – hardening our subjective opinions into objective 'truths' that we'll defend to the death because emotionally we feel them to be correct.
But there's a contradiction in this landscape where everything comes with a side of side. People crave authenticity. But what's deemed authentic doesn't have to be real.
The influence of the mirage
Take Instagram influencers like YesJulz or vloggers like Zoella: that they resonate with their audience isn't in doubt, but their authenticity is entirely a product of the distancing effects of the screen. You can't get close to them; they're mirages shimmering beautifully at a tantalisingly unbridgeable remove.
At least these influencers are real people behind the social handles. For the 65,000 Instagram followers of Louise Delage, not so much. Delage was a creation of BETC Paris for Addict Aide, an organisation seeking to raise awareness of alcoholism in young people. Her 150 posts all pictured her with a drink, showing how addictions can be hidden in plain sight. Clever stuff.
The campaign was a metric success (doff of the cap, BETC), but what's really interesting is the emotional response to the fact that Delage was a model and a few hashtags, not an actual Gallic boozehound.
Her followers wanted more photos of her – with or without alcohol. They liked her, and the world created for her. She was cool. They identified.
And because the emotional connection was forged through a screen, they didn't care that she never really existed.
Virtually real
The problem is that if nothing is ever quite real, it's easy to feel disconnected and disinterested. Everything is passively consumed before being easily dismissed with a click, a left swipe and a tap of the home button.
That's why experiential is the secret weapon for brands in the post-truth world.
If our culture is composed of narratives and personalities we know aren't real – whether we care or not – something tangibly experienced has a lot of power. Every touch, sight, smell, taste and sound is ours, unmediated by someone else's filter.
The brand might be what draws us in, but it can't control our response to what's in front of us. We might love it. We could think it's rubbish. Either way, it's unarguably happening right here, right now.
Lessons to learn
For us marketeers, the lesson should be to make our clients' messages as real as possible. Cut through the cynicism to give them something of real value – a physical experience that undeniably and uniquely happened to them.
We recently created an event called The Floating Gaardens for Hoegaarden, a barge packed with experiences that surprised the senses of our audience as they sailed through Hackney Wick's canals.
It worked because it didn't tell the brand story: it showed it. The barge itself wasn't concerned with being authentic, but every little touch that went into creating it was designed to give the people on board something they could interact with personally and turn into their own 'authentic' story of the night.
After all, there's always one source of information you can trust – and that's yourself.
(Oh, and if your event looks amazing on Instagram, that's just a happy coincidence, right?)
More: Can you afford not to own your event platform?
MRM Meteorite & Craft and Momentum Worldwide's Xbox Survival Billboard for Microsoft wins the Grand Prix at the Event Awards 2016