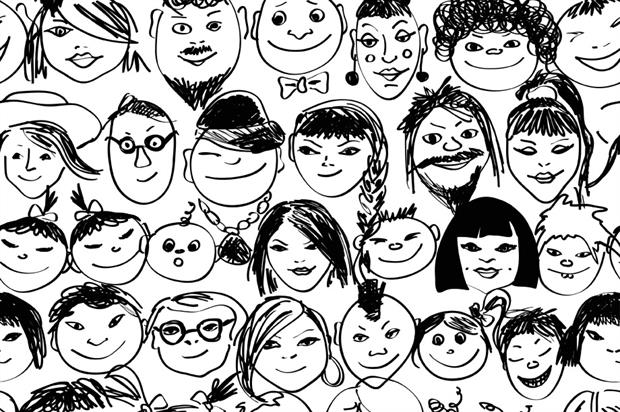 Customer experience has always been important. Timely delivery and courteous service, for example, have perennially been key to generating loyalty. This has never been more important in the current increasingly competitive business landscape, where many businesses provide similar products and services.
The web, social media and the rise of e-commerce have made customer relationships increasingly complex, and now debate focuses on how online and offline retailers can provide a consistent and strong customer experience across all channels. It's a conundrum, for sure, but more than that, I'd say it's a fantastic opportunity.
Any brand with a complex customer infrastructure has unique brand-building capabilities. But this is no longer just about providing great service, consistency, or usefulness (important as these things are); it's about having a canvas on which to paint 'strategic idiosyncrasies', that will set you apart from your competitors and resonate with your customers.
Emulate individuality
With the traditional elements of customer service now being a given, consumers are looking for greater individuality from their brands – quirky differences that are unique to your company. I'm talking about the geniuses in Apple stores, the navigation trails through Ikea, your name on the coffee cup in Starbucks. If you design these differences with your marketing goals in mind, then hey presto, you've created effective word-of-mouth advertising within the DNA of your actual company, while simultaneously improving your customer experience and building clearer links between your brand and product or service.
It's no surprise that these are all tangible experiences in the real world, as the face-to-face experience delivers maximum impact. And this customer-experience-as-strategic-brand-building approach makes complex brand/buyer relationships not daunting, but exciting. Think about a car manufacturer. The touchpoints are endless. There are the phone calls, the test drive booking, the dealership experience, the test drive itself, the purchase process, the customisation, the servicing, the courtesy car, the process of selling the car back to them… all of these are brimming with potential for a unique brand twist.
And that's only thinking about the 'standard' customer moments. The manufacturer can build on these any way they want – events, anniversary presents, concierge services, valeting, foot rubs, you name it. Every tiny interaction has the potential to be something that will play as advertising to the world at large – and build the brand in the eyes of future customers.
So, retailers? You get no sympathy from me. The guys that I shed a tear for are those with such one dimensional customer relationships they never have the chance to exploit these processes – the poor FMCG brands. But more about them in my next blog.
Customer experience is an extremely powerful communications tool, and should always be used as such. As far as retailers go, those that win will be the ones that understand this best and use all the tools at their disposal to realise its full potential, far beyond the traditional techniques.
More blogs from Alex Smith: The age of living dangerously
Secret Cinema - What experiential marketers can learn
Comment below to let us know what you think.
For more in-depth and print-only features, showcases and interviews with world-leading brands, don't miss the next issue of Event magazine by subscribing here.