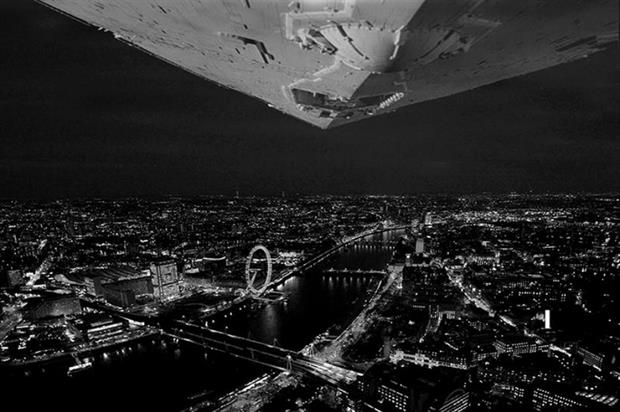 I recently attended The Chambers of Flavour gastronomic immersive experience. But that's about as much as I will, and have been, instructed to reveal.
It's not that I don't want to share what I've experienced — it's that this secret society of immersive experiences is only permitted to be passed on by word-of-mouth and through press snippets (and even reviews) with occasional teasers. The concept, immersive elements, menu and lastly the location, all remain a secret.
The trend of secret dining, theatre and cinema experiences has swept through London over the last 15 years. Gingerline, its spin-off The Chambers of Flavour and Secret Cinema are the current doyens although the first of these experiences that I ever attended was with Punchdrunk Theatre Company who, at the turn of the 21st Century, turned the conventional idea of theatre on its head with its hyper-immersive site-specific productions. Secret Cinema then launched in 2007 with its own immersive reinvention of the cinema experience, and both have continued to grow in ambition and stature, now accommodating thousands with Hollywood-like cinematic experiences.
However, all these experiences share a unique quirk that is in direct contradiction to most modern
marketing mantras. They are all, blushingly, camera shy. We live in a time when sharing our experiences is the new social currency and where the holy grail for brands is to create shareable content that turns consumers into ambassadors. Yet these experience architects understand that rarity and scarcity create good old-fashioned word of mouth and that being asked not to share your every waking moment with the world builds intrigue and fame. Gingerline, Punchdrunk and Secret Cinema have cultivated a society of attendees that are warned not to share their experiences in any way; Secret Cinema advise all attendees to "Tell No-one" and Gingerline warn that "Loose lips sink ships."
So why are attendees following this rule of keeping the event a secret so zealously?
In a society brimming with oversharing, attendees are revelling in not revealing too much. The social currency derives from the value of saying: "I was there," and in our Instagram-laden world, this beats the background noise of "I was there and this is what I did, saw and ate."
Secondly, these events cultivate real-life socialising as attendees on the adventure are encouraged to work together and participate in the storyline, stopping anyone from being distracted by capturing the moment on their phone. Being freed from your phone is no bad thing, as it allows people to genuinely switch off and indulge in the story, as opposed to trying to instantly repackage and repurpose it a thousand ways.
Consumers aren't the only ones yearning to get involved in secret immersive experiences. Brands are seeing the opportunity to get involved as well. White Label UK were the first agency to partner with Punchdrunk, when in 2010 we created an immersive bar in the middle of their performance of Duchess of Malfi [which was co-created with the ENO]. Courvoisier provided a secret pop-up bar as a theatrical set within the performance. The bar was designed to be a refuge built by one of the main characters and the cocktails were inspired by the storyline of the play.
Next, we're taking Auchentoshan, the Single Malt Scotch Whisky to the latest instalment of The Chambers of Flavour. Guests will be welcomed with a unique Auchentoshan & Ale cocktail before they delve into a truly bespoke adventure.
Haven't yet been to one? You should go. Especially if you and your brand want to be part of the best kept secret everyone knows about.
The benefits of brands partnering with secret experiences:
• Experience immersion enthusuasts: thirsty, interested audiences that are the "early adopters." They not only want to experience something, but also want to be part of the experience.
• Growing with the experience: Create early, long-lasting relationships so your brand grows with the experience. Sipsmith Gin solidified its hot gin hero serve as the welcome drink at The Chambers of Flavour from the outset.
• Story weaver: If your brand has a story, it can be intertwined into the experimental storyline, without being force-fed to your target audience.
• Quality time: The experiences usually last a minimum of two hours and your brand can receive maximum exposure.
Comment below to let us know what you think.
For your daily hit of news from the brand experience community, weekly brand and inspiration updates or your monthly trend download, register and subscribe to Event and our bulletins.