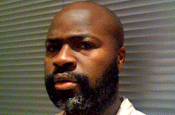 DAY FIVE (3.22am 30.2.8)

Today was probably the most impressive. The bronzes, silvers, golds, the O' Reilly and the Grandy have been awarded. And I must say that I am very proud to be part of the industry responsible for all this work. It's really nice to see a lot of big ideas rise to the forefront in all mediums. Print, outdoor, television, integrated, interactive, etc. Some of my favourite moments were us trying to figure out categories to place things. Andrew Keller put it best when questioning one of the submissions, "So, is this non-interactive interactive?"

That's a clear sign of this industry evolving. It has been a moving target that Tivo nor the dotcom crash could kill because everyday we struggle to find new ways to engage our audience. Instead of marketers searching for their target, their target is searching for them.

Back in school, I remember reading about the early days of radio and television - when networks and marketers didn't quite know how to use these new mediums. How exciting it must've been for those creatives during that time. Well, the thing is, we're living that right now. For the past few years, some of us have marvelled at the technology of the internet. Gravitated towards sites simply because they were cool. Now that "cool for the sake of cool" is out of our system, you'll be seeing a lot more "big ideas for the sake of big ideas" in interactive and any other medium suitable for that "big idea." I can't wait for you all to see the show.

DAY FOUR (5.34am 29.2.8)

Today was pretty hardcore. There was a lot of work we had to cover and narrow down. Plus, a karaoke recovery was very necessay. And there couldn't have been a better day for it. It was wet. It was rainy. It was London. You didn't miss much. To top it off, we ended the day with fish and chips.
Which leads me to my next point. Or shall I say correction. Droga is NOT British. He actually sounds much more South African.
Next up is the moment we've all been waiting for. Right? Who will get bronze? Silver? Gold? The O' Reilly? And the coveted Grandy? Planet earth is dying to know.
DAY THREE (1.42am 28.2.8)
I want to start by saying how honored I am to be with such an amazing group of people. I feel like I've known them for ages. Like, since grade school or something. Oh, there's one error from my last posting I need to correct. David Droga is NOT an American. He's actually British. I should've known by his accent.
We went through the broadcast and interactive yesterday and it was absolutely exhausting. This is a very tough jury and I'm intrigued to see what floats to the top. As I mentioned before, there's a lot of good work to choose from.
Now the highlight of the night, maybe the week even, was the ANDY's 2008 Karaoke Challenge hosted by Prom King Andrew Keller and hype man, David Nobay. The Prom Queen of night was none other than JEH United's Jureepron Thaidumrong. Her night began with a smash hit performance of "Like A Virgin." Thirasak Tanapatanakul finally got his groove back with "Desperado." Thank God. I'm on the hunt for whoever had the video camera. As a matter of fact, I'm placing a hundred dollar bounty on whoever has my horrible "Round One American Idol" style performance.
Anyway, gotta get back to the judging.

DAY TWO (8pm 26.2.8)
Today was tough day. Mentally. It was a mixture of judging and a couple of meetings disguised as breakfast and lunch. Starting with the judging, we managed to get through a chunk of the TV and all of the print and outdoor. There is some really nice stuff in there. I can't wait for the discussions.
Lunch was really fun, but the last thing I expected was to be handed an assignment after I sat down. It was a very interesting topic put forward by Tourism New South Whales. Just kidding - Wales. They wanted to discuss how Sydney compares to other major cities in the world, our perception of Sydney in regards to attracting the brightest talent, and so on. Mark Waites brought up an interesting point. He believes there are about five major cities in the world people want to experience to some degree. Three are pretty locked, while the other two change from time to time. Think Moscow, Sao Paulo, Barcelona, etc. The locked cities, in his opinion, are New York, London, and Monrovia. Or did he say Paris? I can't remember. Actually, I am pretty certain he said Monrovia because I got very excited being born there and all.
On the other side of the room, David Droga and Susan Credle almost got into a fisticuffs about the youthful embrace of the Sydney business market and their success rate. I'm not sure who won, but it was fun to watch two Americans convinced they have Australia figured out.
After that work out, David Nobay took us to his old watering hole across from Saatchi & Saatchi Sydney until our night's big event.
To thanks us for our hard work and enlightenment about this great city of theirs, Tourism NSW sponsored a private tour of the Sydney Opera House followed by cocktails. It was amazing. We actually got the opportunity to sit and play, that?s right, play with the orchestra during their rehearsal. And let's just say, "We killed it." It sounded pretty professional with the exception of Thirasak Tanapatanakul (AKA Guy), and probably me. We were on the percussion and he kept throwing me off beat. Which eventually threw everyone else off. Thank you Guy. Nicely done.
Annnnways, we have been getting the royal treatment here and I have no idea how the Ad Club is pulling this off. Sydney is pretty dope. Well, onward to day three. Peace.
DAY ONE
(12pm, 25.2.8)
Okay, so the trip from London to Sydney is pretty brutal - 23 hours. Unbelievable. I must say though, arriving in the middle of summer makes it well worth the trip. The temperature was about 77 degrees. Oh wait, this is the UK I am talking to - I mean 25 degrees. We had most of the day off so I headed straight to Bondi Beach to catch up with some friends.
In the evening Yahoo sponsored cocktails for all the judges and the Advertising Club members at The Summit Restaurant in Australia Square. It is actually a perfect intro to Sydney because you get a stunning 360 degrees panoramic view of the city's skyline and the harbour from the 47th floor. It is a great attraction mainly because the room revolves. It takes roughly 105 minutes to do a complete circle around the city. The best part for me was watching the reaction of people who are unaware the room is actually turning. I don?t want to mention any names, but Nobby (David Nobay) and I were cracking up at Marie-Catherine Dupuy wondering if something went wrong with her cocktail.
The first day of was pretty impressive. The Advertising Club has a pretty organized system for reviewing the work and it is also very fair. Not only are judges not allowed to vote on work from their respective offices, they are also not allowed to vote any work from their network. That didn't work out too well for Susan Credle because that meant she could barely vote on anything. Andrew Keller found a loophole by voting on his own work he had nothing to do with.
Anyway, it is almost needless to say that Mark Waites has done a fantastic job of putting together a great group of people and I think we are going to see some pretty amazing work in this show. Talk to you tomorrow. Bye.
Feh Tarty is creative director at Wieden & Kennedy, London.