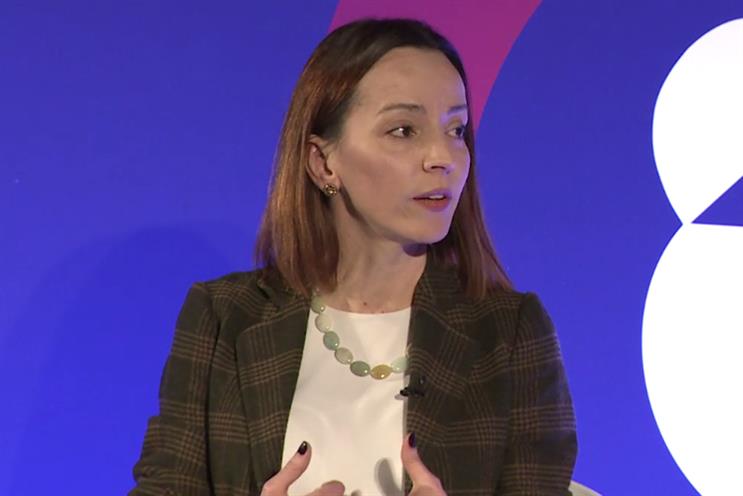 Pilar Díaz González, global brand director, feminine care, Essity, which owns the Bodyform brand, said the switch in its advertising started when the company decided to find out what its brand purpose should be.
"We decided, based on pure research with our consumers, that our brand purpose should really be driving a change in society to remove all of the stigmas, taboos and the shame around around menstruation.
"We've been bombarded by this mysterious blue liquid in advertising for too many years… that is contributing to the stigma," she added.
The research covered 10,000 consumers, a 50/50 male/female split from teenagers through to people in their fifties.
"The learnings around the world were consistent. There is so much taboo and shame around periods. That was the basis for this new type of content to try and fight those taboos," she said.
The campaign, created by Abbott Mead Vickers BBDO for a UK audience, has been executed differently around the world but has had a consistent message in line with being "globally one brand but being locally relevant".
On pursuing a risky strategy, Díaz González said it was vital to first get "supporters inside the company" and it was something the marketing team did before rolling out the ads.
"When you get in front the organisation and say'we're going to do things differently and be bolder and stop doing what everyone else is doing… that's something that could be risky," she commented.
Díaz González admitted that the reception to the ads by consumers had not being 100% positive but said most of them "loved the campaign".
As a consumer goods marketer, she identified her biggest challenge as "commoditisation", adding that marketing drives such as "Blood normal" could combat this.
Díaz González said: "What is a fundamental truth is that new generations really demand more from brands. In the past it was relatively easy to sell branded products. Today competition is much tougher and consumers are really smart.
"You cannot get into just price and promotion and who has the better deal on the day. That's why advertising and brands with a purpose really are the drivers for growth in the future," she concluded.