Bloom & Wild "Not for sale" by Other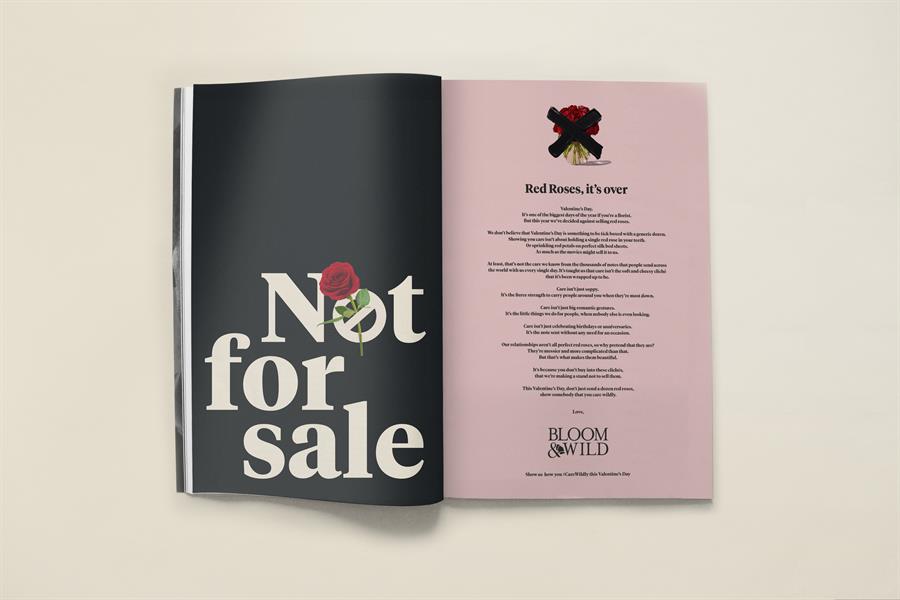 Flower delivery service Bloom & Wild is ditching the red rose this Valentine's Day.
Inspired by research which found that 78% of Brits asked would prefer a more thoughtful gift than a bloom of red roses on Valentine's Day, the ads declare that red roses are "not for sale". Instead they offer a dozen reasons why the brand will not be selling the flower, including that it is a "touch cheesy" and that "love isn't all red roses".
The campaign will run across national press alongside digital activity on Valentine's Day. Media is handled by Goodstuff.
In October, Bloom & Wild launched an emotive campaign to promote its "Care wildly" brand platform.