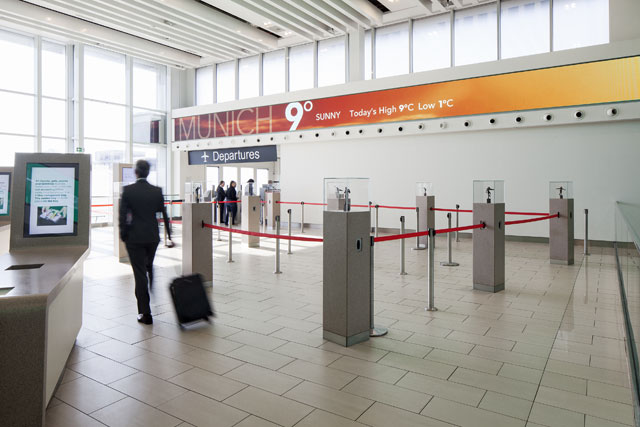 The 'Bloomberg Hub' comprises five elements. The first is The Lounge, which Bloomberg describes as a business-friendly space seating up to 180 people and featuring zones enabling them to work, relax and network.
At the heart of the lounge is a media wall, which is a large digital canvas providing travel information, financial market news and Bloomberg Television.
The third and fourth elements of the campaign include a media panel, located at the entry point to passport control and consisting of six high-definition digital screens featuring branded visual content, and two media tickers displaying a stream of electronic data and visual information.
Bloomberg's sponsorship of the airport's Wi-Fi will allow it to connect with passengers on their mobile phones and is the final element of the hub.
The move is Bloomberg's biggest brand initiative to date globally, according to Bloomberg, and the hub will remain at London City Airport for the next three years.
Dan Doctoroff, chief executive and president of Bloomberg LP, said: "London City Airport's customers are business travellers who value the things Bloomberg does best – providing accurate, relevant and timely information that helps them make better business decisions.
"The Bloomberg Hub at London City Airport is a great example of this. It is our biggest brand initiative worldwide and reinforces our continued investment in London as a leading global financial centre."