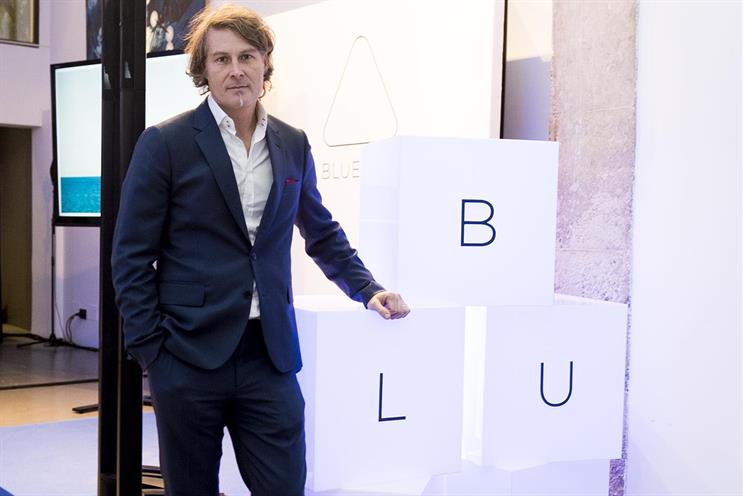 "Optimedia was pretty much seen as a conflict shop," Andras Vigh, global brand president of Blue 449, one of Publicis Groupe's four media agencies, said, explaining the rebranding.
Blue 449 began life as independent UK media agency Walker Media, which M&C Saatchi sold to Publicis Groupe in 2013, and more recently has been part of Zenith Optimedia.
Publicis Groupe split Zenith and Optimedia earlier this year and renamed Optimedia as Optimedia Blue 449 as part of wider reorganisation of its media agencies.
Simplifying the name to just Blue 449 "means we can be different, we can act different", Vigh said.
The name change will be significant in the US, Blue 449's biggest market, where it has employed 400 people under the Optimedia brand, and Australia, where the agency has been operating as Match Media.
Vigh said Blue 449 has had "probably its best year ever in the UK" after winning over £100m in billings, including Asda and Weight Watchers.
He would not comment on whether Publicis Groupe's media arm, Publicis Media, plans to buy the remaining 25% of Blue 449 in the UK that M&C Saatchi still holds.
Publicis Groupe owns all of Blue 449's offices outside the UK and the brand itself is "owned by Publicis Media, not M&C Saatchi", he noted.
Blue 449 has been working in partnership with sister agency Saatchi & Saatchi on media and creative for Asda and Weight Watchers – an unusual move when such accounts have often been run separately.
Vigh said staff from the two agencies are finding it makes sense to work under the same roof, even though they are only a few hundred metres from each other in central London. "The operation works better if you're located closer," he said.
He admitted "not every client is ready for this" – "even though it is a big ambition for us to have creative and media to work together" – because some brands are not structured in a way that makes it easy to run the accounts together.
Such partnerships can be good for clients because advertisers want a more joined-up approach. The creative agency has "an advantage" over a media agency when it comes to "creative thinking and account handling", he added.
Vigh said Blue 449 is better placed than some older media agencies to work with creative agencies. "What helps Blue 449 versus the big agency networks is they split creative and media [a generation ago] and there's a lot of heritage," he explained.
Zenith used to be Saatchi & Saatchi's in-house media department before they split.
The Blue 449 name is meant to signify the fusion of creativity and data. It is named after a tone of blue that is one removed on the colour spectrum from a "perfect blue", which is Blue 450. "You are aiming for perfection but not quite there yet," Vigh said.
Blue 449 has 1,200 staff in 14 countries. Other wins this year have included Hewlett Packard Enteprise and Alibaba.