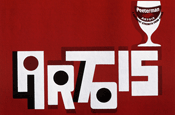 While at Lowe the creative pairing produced a number of acclaimed print campaigns for Stella Artois including the 2007 D&AD silver pencil winning 'Peeterman Artois' campaign.

The pair, will be working across BMB's portfolio of clients, including McCain, ING Direct and Freeview.

Reid and Broadhurst's departure follows shortly after some significant losses at Lowe, including the Stella Artois and Nokia N-Gage accounts.

Last week, John Lewis, another client of Lowe also put its £20 million account up for pitch. The agency plans to defend the business.

Reid and Broadhurst's appointment at BMB reunites the team with Trevor Beattie, having previously worked under the BMB creative partner, in his previous guise of executive creative director at TBWA\London.

Their career also includes a stint at Fallon Minneapolis, where they spent a year and a half, before joining Lowe in March in 2006.