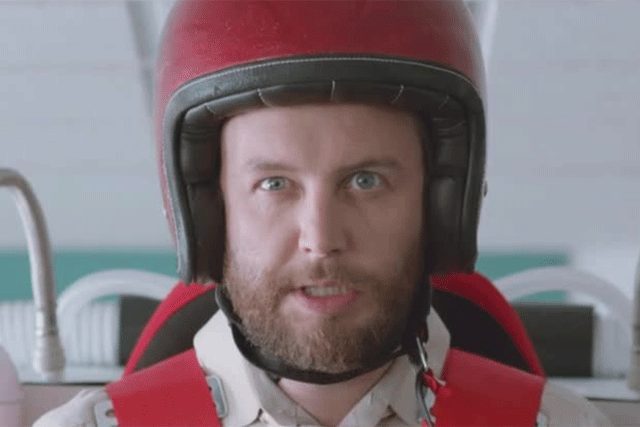 The campaign, created by BMB, is called "jetpack journey home" and aims to position beef and lamb mini roasts as a versatile midweek meal option.
Using the strapline, "Why wait 'til Sunday?" the push will be supported with social media, digital and in-store activity using the hashtag #miniroast.
The TV ads feature a man strapping on a jetpack and smashing through the ceiling of his office after volunteering to take charge of supper.
It subsequently turns out that the jetpack is actually an oven and he is cooking a mini roast joint.
Matt Waller, BMB executive creative director, said: "We wanted a concept to cut through all these traditional "food porn" ads out there, and the natural solution was to have a guy bursting free of the shackles of microwave meals in a rocket- powered jetpack oven.
"It's obvious when you think about it."
Jane Ritchie-Smith, head of consumer marketing, Eblex, said: "Our new TV campaign has been developed to inspire consumers to consider a beef or lamb mini roast when planning their midweek meals."
The six-week campaign will air on ITV from week commencing 22 September until the end of October.