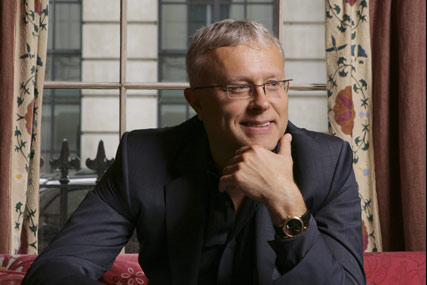 BMB will take on all advertising for the The Independent and The Independent on Sunday, which were sold last week to Alexander Lebedev. The agency will produce a major campaign to coincide with the revamp, which is being worked on by the paper's design consultancy in Barcelona.
The relaunched paper, supported by advertising across TV, cinema, online and print, is expected to be introduced in the run-up to the General Election.
The ads will highlight the importance of truth in news reporting and promote the title as a publication that stands for objectivity.
BMB's founding creative partner, Trevor Beattie, will lead the business, which the agency won without a pitch.
Simon Kelner, the managing director of The Independent, said: "I'm delighted to work with BMB. I've always thought that Trevor was one of the great creative forces in British advertising. He's someone who understands The Independent and the first impressions of the work that he's planning for us are very powerful indeed."
Lebedev, who also owns a 75% stake in the London Evening Standard, paid a nominal £1 fee for the loss-making national newspapers.
The deal was finalised on 25 March and will see the paper's former parent Independent News & Media pay £9.25m over the next ten months to fund the titles. Lebedev has set up a new company, Independent Print Limited, to operate the papers.
The Independent has not produced any significant ad campaigns for a number of years. In the past, it has worked with agencies including Lowe, Euro RSCG and CST.