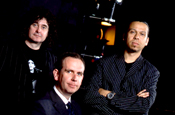 The South Korea-based marketing services group has also taken an option to buy a further percentage in the business in the future, subject to certain targets being met.

BMB will, however, continue to be run by its founders Trevor Beattie, Andrew McGuinness and Bil Bungay.

With Cheil's backing, BMB is likely to launch in New York in the first half of 2009, and further international expansion is expected in markets including Singapore and Sao Paulo over time.

BMB also looks set to take on the £20 million UK advertising account for Samsung, which is currently split between a number of agencies, including CHI & Partners and VCCP.

The buyout was brokered by Bruce Haines, the global chief operating officer of Cheil, who joined in April with a brief to expand the group through acquisition and the opening of new Cheil-branded offices.

The deal was struck just weeks after a proposed sale of BMB to Omnicom fell through at a late stage of negotiations last month.

Cheil, which has a strong presence in South Korea and is backed by lynchpin client Samsung, now plans to support the growth of BMB as a micro-network, while pursuing expansion in other areas, particularly digital marketing.

According to Haines, the acquisition was driven by Cheil's aim of attracting new clients to the group, as well as by its desire to boost creative on the Samsung business.

"These deals only work if you have mutual ambitions," he said. "BMB wants to move into new markets and we want an agency brand within the group with world class creative credentials."

For a full analysis of the deal, see this week's Campaign.