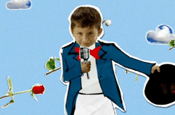 The appointment follows the merger of German travel group TUI, owner of Thomson, with UK rival First Choice Holidays earlier this year. It led to a new company call TUI travel.

BMB holds the advertising account for First Choice. However, it was widely expected that Krow would be awarded the account, as TUI has the majority shareholding in the new company.

Earlier this month, TUI Travel announced the structure of its merged marketing department after the arrival of marketing and product director Tim Williamson.

Andrew Laurillard, former head of marketing at First Choice, was made head of brand strategy in the combined team. Andrew Rayner, Thomson's head of marketing, left the company shortly afterwards.