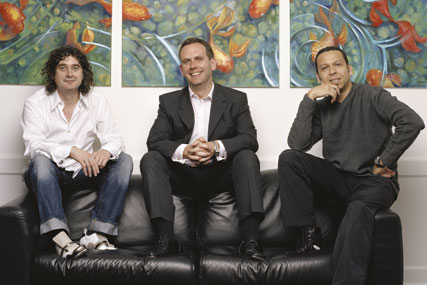 The Private Plums awards from the corporate finance specialist Results International and Fintellect, the consultancy run by Bob Willott, recognises businesses whose majority shareholding remains independent.
BMB, which is 49 per cent owned by Cheil Worldwide, came second in the survey, up from fourth place last year. The sales promotion agency Simpson Mahoney Parrock came first.
The ad agency garnered eight so-called Plums for meeting the eight different financial criteria set by the survey, including achieving a 15 per cent growth rate in gross income, a two-year average operating profit in excess of £500,000, plus targets on staff costs and borrowing.
The media agency MediaVest (Manchester) climbed from 13th last year to third. CHI & Partners, which scored top marks last year, dropped to sixth place this year.
Other ranked agencies included Albion, down to 15th place from fifth place last year, Bartle Bogle Hegarty, which rose from 21st to 18th, and Mother, up to 19th from 24th place last year.
Noticeable absentees from the top-ten rankings were digital specialists. ILG Digital, the owner of i-level, came second in the survey last year and has since gone into administration. Latitude Group, which came third last year, also briefly went into administration and does not feature in the survey this year.
Keith Hunt, Results International's managing partner, explained that for last year's rankings, i-level was surveyed before investment from the private equity group ECI and that Latitude was also affected by external factors.
Hunt said: "Ad agencies have slipped down the pecking order but, overall, they did better than I expected. In marcoms generally, spend is moving below the line instead of towards ad agencies."
Copies of the report are available from Fintellect at www.fintellect.com
PRIVATE PLUMS
Rank Agency
10 09
1 20 Simpson Mahoney Parrock
2 4 Beattie McGuinness Bungay
3 13 MediaVest (Manchester)
4 11 The Big Partnership Grp (PR)
5 7 Response One Holdings
6 1 CHI & Partners
7 33 Nucleus Holdings (PR)
8 16 Radley Yeldar (design)
9 17 Brilliant Media Group
10 - Blue Rubicon (PR)
Source: Results International/Fintellect.